Data matters more than ever for marketers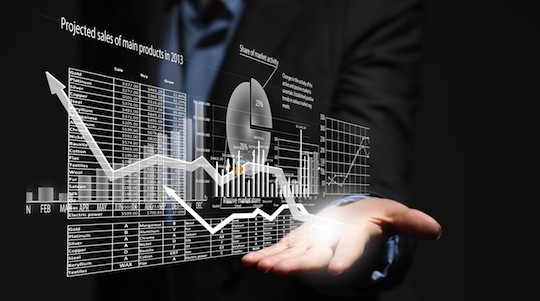 81% of marketers say data is important to their efforts, with 59% listing it as critically important, a new report from the Global Data Driven Marketing Association (GDMA) shows.
The 'Global Review of Data Driven Marketing and Advertising 2015' – conducted in partnership with US research and consulting firm Winterberry – shows that data is increasing in importance year-on-year for marketing professionals.
74% of participants in the study remain confident in its future growth.
This optimism has cooled somewhat since 2014, when 77% of panellists expressed similar confidence, however 68% in this year's study still believe their data driven marketing and advertising (DDMA) budgets will increase further in 2016.
Social and mobile
The study, conducted in partnership with US research and consulting firm Winterberry Group, showed social media is the channel which has seen the most significant budget increase in 2015, followed by web content and search engines, digital display and mobile.
Mobile is tipped to see the most significant increase in budget for 2016 though, ahead of social media, web content, digital display and search engines.
Measurement is key
Global participants called for improved measurement and attribution methods and better training in respect to analytics.
When asked what would help advance their ability to derive value from data, panellists gave 'improved measurement' a score of 4.24, and and 'better staff training' a score of 4.22, on a one to five scale where five was 'critical' to deriving more value.
Customer-centricity
The desire to be customer-centric, and to align closer with consumer media preferences were the top two drivers for investment in DDMA this year.
Australian findings in the report generally mirrored global results, also ranking customer-centricity and consumer media preferences as very important, with scores of 4.03 and 3.57 respectively on the one to five scale.
In terms of barriers to driving DDMA, Australia's availability of talent and marketing expertise emerge as key factors, ranking lower than globally, with a score of 2.84 – on a one to five scale, with five representing a 'great deal of DDMA investment' – considerably less than the global average of 3.56.
"Both data and the practice of digital represent an industry transformation that is truly global in its scale. Data is adding value to enterprises across the globe and the research offers an important validation of how responsible marketers intent to use, and safeguard, data for the betterment of consumers' everyday brand interactions," says Jonathan Margulies, managing director of Winterberry Group.