Drawing the line from CX to ROI – it's the human touch
So, you've got a CX platform? Great! You're 20% there! According to Kantar's Jake Pilgrim, there's much more to CX than purchasing a platform to convince the higher ups that it's worth the investment.
Yes, having the right tech in place is fundamental, but on its own it is not enough. The technology is merely an enabler – how you leverage it effectively within your business is what drives successful programs and ROI.
Businesses are investing in tech, but what's being missed?
With the global customer experience platforms market valued at US$5.2 (AU$7.7) billion and expected to grow on average 12.7% year-on-year to 2028, it's concerning to see nine in 10 CX professionals say that CX ROI is not well established in their companies. The solution is integrating the following four pillars.
1. Discover your north star and be famous for something
Three-quarters of Millennials prefer spending on experiences rather than material possessions and this trend can be seen across generations – Baby Boomers too. Businesses must adapt and provide a service that delivers the experience consumers seek. For example, Kantar research finds that grocery brands recognised as being truly customer-centric and delivering stand-out experiences are the ones with double the monthly spend than those who aren't. 
That stand out experience doesn't have to be for every touch point. Aim for at least one to excel as your 'CX north star'. From the easiest in-store shopping experience to your market's digital disruptor to making your call centres the smoothest problem resolution service known – pick one. Once you've picked it, make sure everyone in your organisation knows about. 
From your CEO to frontline agent, all stakeholders must be able to answer the question 'what is it that you want to be famous for in customer experience?' Once instilled in your business, you can focus on achieving your north star and leveraging technology to identify opportunities and issues around the space
2. From CX to BCX – branded customer experience
Technology has enabled any business to implement 'best practice' CX programs quickly. However, it's the differentiation on the end experience that really matters. We operate in a high-velocity, high-expectancy environment for daily customer interactions. Where delivering best practice once gave an edge on the competition, it's quickly becoming a 'predictable experience'
Same agent satisfaction drivers are implemented and used in coaching across multiple clients. It's fantastic to see customer experience being operationalised in so many organisations – yet the ones that will continue to excel are those who deliver a consistent branded customer experience across touch points. Differentiated branded experiences that delight and inspire customers with meaning associated to what you stand for are key.
Delivering branded experiences has financial benefits too. Kantar's Global Brand Z studies reveal brands perceived as delivering a 'branded customer experience' (BCX) grew 188% on average over the last 12 years while those with low quality BCX grew only 18%. In an age where great looks the same – it's time to be different.
Related: Tackling touchpoints – making the most out of memorable brand experience »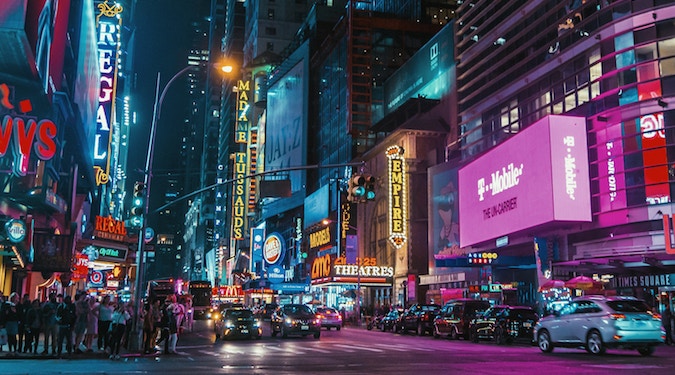 3. Optimise your human touch points in a digital world
A decade ago, as screen-based devices started flourishing, many people were enthusiastically predicting the demise of all things non-digital. For example, in 2018, vinyl sales reached a 25-year high, while ebook sales plunged 17%. In the rush toward all things digital we have often been guilty of neglecting the tangible, tactile or empathetic and intimate – the human side. 
Kantar's 'Connected Life' finds the most connected generation – Gen Z – are concerned about the amount of time they spend on their mobile phones. It's imperative to balance digital seamlessness with maintaining a human connection. But be wary of a digital transformation strategy that focuses solely on reducing cost to serve through reducing human touch points. Digital is great at providing ease of use and effectiveness of a service but rarely interacts that human side. 
Optimising your human touch points will really help your customers while providing the much-desired emotional connection. Westpac does this well. It was the first Australian bank to be accredited as a 'Dementia Friendly Bank'. It innovated in-branch with dementia-friendly layouts (lighting, signage, flooring, quiet rooms) and trained staff to identify signs of dementia.
Remember, it's all about balance – tech can enable human touch. In the UK, start-up neo-bank Monzo has a very informal, friendly tone and explains complicated banking issues in plain language, creating a feeling of being a helpful friend, rather than a bank. And if the app can't answer your question, the 'chat with a real human' option directs you to the call centre in seconds. A true omni-channel experience. So, when optimising your digital assets, take a moment and think about the power of your human ones too.
4. Link financials to experience measures to prove CX ROI 
Its critical to remember that your customers pay your wages, as Henry Ford told us. There is so much investment in CX programs and technology because businesses 'know' improving customer experience is important to acquisition, retention and ultimately keeping the business going. 
But what does that actually mean and how important are shifts in customer experience to your bottom line? Remember, 89% of CX professionals say that CX return on investment is not well established in their companies. To continue to secure budget for customer experience activities there has to be a return on investment.
For most companies the data is already there to link financials to your experience measurements. Instead of continuing to just collect data – start to model and act on it. Demonstrating the contribution of customer equity to the business performance and the drivers beneath it should be top of your to-do list. Get these four things right and your platform can do the rest.
Jake Pilgrim is head of customer experience at Kantar
Further Reading:
Image credit:Sasha Freemind