eBay and Myer develop world's first virtual reality department store
eBay and Myer have joined forces to develop and launch the world's first virtual reality department store.
Online shopping network eBay has partnered with iconic Australian department store retailer Myer to launch a virtual reality (VR) department store.
The VR experience will allow shoppers to browse over 12,500 Myer products, which can then be selected and added to cart using eBay's 'Sight Search.'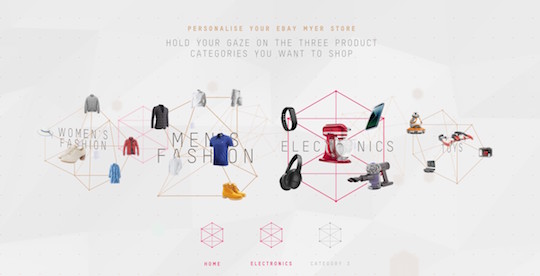 The VR department store connects to eBay's existing Application Programming Interface (API) and will enable Myer's product range, pricing and stock information to be updated in real time.
Customers have the opportunity to receive on of 20,000 free pairs of 'shopticals' – specially designed virtual reality viewing glasses, with a limit of 1000 free units per day.
–
Related: Automation, streamlined delivery, VR, 5G and more – Jamie Allan on the future of retail »
–
"The eBay team always has been at the forefront of retail innovation, and the eBay Virtual Reality Department Store is another great example," says Richard Brett, managing director of Pulse Communications. "eBay is a partner that truly invests in original and brave creativity, and we're so proud to be leading this world first piece of thought leadership. It truly demonstrates how virtual reality can transform the fives of so many Australians."
David Loughnan, digital director of Traffik, which led the VR development says the VR experience will go far beyond the 360 degree video experiences commonly on offer "when it comes to truly interactive virtual reality experiences, the rules are still being written," he says.
"The eBay VR department store pushes the envelope for both VR and ecommerce – not only by delivering a truly immersive shopping utility but also integrating directly with the eBay platform to develop an innovative retail channel in the future."
Here's a video introducing and exploring the VR department store
* * * * *
Purchase a subscription and receive all the latest opinion and insight on the future of retail
* * * * *