Extreme Disruption in Auto: Customers will be the biggest disruptors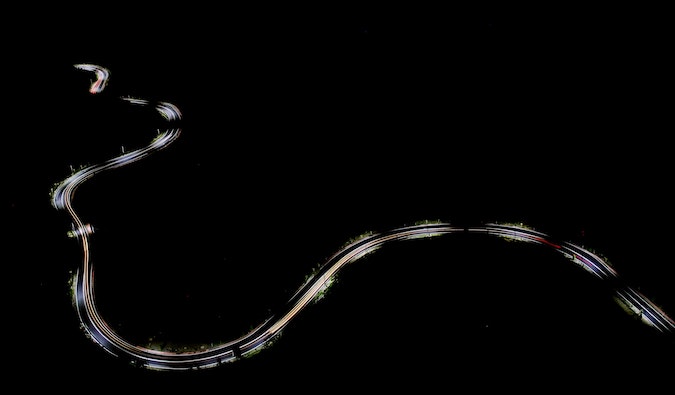 In the final instalment of this in-depth content series, Professor Francis Farrelly and Sam McOrist consider the role of the customer as a major disruptor in the future of the auto industry. In a post pandemic world, rapid innovation and listening to customers to create the ultimate end-to-end driving experience will be key.
This article is the final of a three-part series that follows on from the Extreme Disruption in Auto series of 2019 (which turned out to be the most read special story series of the year). Read part one here. Read part two here.
With converging macro-environmental trends and major industry level shifts transforming the automotive industry, including new product development in the form of 'connected, autonomous, shared and electrified vehicles' (CASE) and macro forces such as urbanisation and digitisation, it is easy to see why automotive companies are investing heavily to map their path to the future. As previously canvased in this series, in this changing environment brand will become increasingly important, as trust becomes a key anchor for staff and customers. People will also become more important as companies shift from a product centric mindset to a service orientation, fundamentally transforming the experience of buying and owning a vehicle. The combination of these converging elements has been described as 'Extreme Disruption', however there is one other disruptive force that underpins them all – the customer.
More informed than ever before, customer expectations will continue to change exponentially driving the rate and timing of change across every aspect of the automotive industry. Disrupting the path to purchase, customers will also hold brands to account for product quality and customer experience – and to offer innovation that translates into meaningful value. To embrace the consumer revolution, automotive companies will need to listen to customers, engage with them in meaningful ways, focus on the end-to-end customer experience. The companies that will thrive in this new paradigm will not be those that innovate by merely adopting new technologies, but those who can respond quickly and innovate to create products and services that accurately reflect what customers want.
The rise and rise of consumer power
Bruce Philp in his work on rising consumer power describes what he believes is an inarguable truth: that brands make corporations accountable, and that we as consumers have the power to grow or strip their equity. It is a bold statement, but one that holds true as digitisation becomes a powerful enabler for customers to not only educate themselves on the path to purchase but also help other consumers navigate their purchase decisions. Google in Australia reports that 90 percent of people now begin their car buying journey online and spend more than 2 months researching. Further to this, some 50 percent of customers conduct research on their mobile phone while at the dealership, presenting a challenge for manufacturers to provide consistent information across physical and digital channels. This is empowering customers in a variety of ways as they conduct price and product comparison, and seek customer testimonials and reviews as a trusted source of information. In the UK only one in 10 consumers trust manufacturer information over recommendations from friends and family. This has led to the emergence of aggregator services like Kogan Cars, where customers can outsource all aspects of the buying process to a third party, avoiding the frustrations of dealerships and having their car delivered directly to home. Add this to the fact that car buyers can exercise word of mouth (positive and negative) communication in ways more powerful than ever before, and it is not hard to see how the consumer increasingly wields power.
For manufacturers, this means the focus on real value, customer satisfaction and encouraging positive word-of-mouth is critical. In addition, response to customer issues and complaints often presents an opportunity to build brand trust and advocacy if managed well. A great example of this is the recent work done by Fiat Chrysler Automobiles in Australia to directly acknowledge their customer service challenges of the past in a re-launch of their successful 'I bought a Jeep Campaign'. This bold approach is an interesting example of how companies can be honest in admitting that they got it wrong and be authentic in the actions they have taken to improve.
"We're the first to admit we grew too big, too fast. Unfortunately, in the process we left some drivers behind. That's why we've made big changes to Jeep in Australia with reduced running costs, improved technical support and dedicated customer care. We've listened, we've changed, and there's no turning back,"  said Kevin Flynn, the managing director at Jeep Australia.
Customer driven innovation
With rising consumer power comes rising customer expectations. Every time a customer is well-served by Apple, Amazon or Uber, overall expectations of customer experience increase. For automotive companies, this means customers' perceptions are being shaped by every customer experience they have, not just the ones they have with automotive companies.
These expectations and changing values will play a big part in determining the new technologies and innovations that succeed or fail. The ones that stick around will be those that customers are ready and willing to choose and more than ever, customers will choose technologies that deliver genuine value and utility.
To understand these expectations and changing needs, automotive companies need to listen to their customers and use data to identify emerging segments and related opportunities. As such, automotive brands across the industry are striving for a 360-degree view of customers, centralising customer data throughout their dealer networks and striving to implement customer relationship management systems that enable a total customer experience across time and space. This is challenging as dealer networks often operate as separate businesses with multiple brands, however, the need is significant, and customers will expect a seamless integration and satisfaction of their needs whether for required or newly available services. With sky-rocketing data, from vehicle connectivity, sensors and autonomous-driving feedback underpinning service and repair events, managers will need to use scientific and customer driven approaches to not only initiate car servicing requirements but also to offer additional forms of value.
At the dealership level, this may be challenging as they do not necessarily have the skills and resources to analyse large volumes of data and interpret customer behaviours or to anticipate needs. To that end we would expect more support coming from the manufacturer in the form of market intelligence including segmentation and consumer behaviour data and related insights, for example, as it relates to sales or service refinements. In addition, more direct service interventions such as predicting service requirements will also be managed centrally. As an example, data sent from a vehicle to a central location that suggests an abnormal rise in engine temperature would trigger a message directly to the driver to pull in to the nearest service centre (indicated on the navigation system), to get the problem assessed before it becomes a major service incident. Dealerships, on the other hand, may focus on the use of data for more personalised communications and overall service experience.
Customer experience – the road map to success
In this regard, the collection and use of customer data will inform the design and management of customer experience and ultimately guide organisations through disruptive change. And, although this will be challenging initially as integration occurs across networks and platforms, it is important that organisations act now to shape their vision, adopting a 'progress over perfection' mantra.
Creating a compelling customer experience vision in disrupted environments helps to build a shared customer view across an organisation and enables clear direction and action to be deployed.
"If you want to build a ship, don't drum up people to collect wood and don't assign them tasks and work, but rather teach them to long for the endless immensity of the sea." – Antione de Saint-Exupery
Beginning with a compelling vision and a clear road map, companies can motivate and mobilise employees around the customer and the requirements and opportunities for a total experience that is unique to the firm. In turn, this can be used as a means to instill ownership and accountability, and the understanding that this total experience ethos requires organisation-wide commitment and collaboration. Don Peppers, one of the world's leading authorities on customer-focused business strategies, has noted the importance of 'Customer Experience Management' (CEM) as the blueprint for transformation. Speaking with Don in the context of the Australian market, he noted: "By focusing company efforts to build the right capabilities, acquire the right technological tools, create alignment by reconfiguring metrics, incentives, and accountabilities, automotive organisations can begin to take steps towards a customer driven culture".
Efforts to realise this are becoming more evident across the industry with customer experience emerging as a centralised function to allow processes across the firm to be better aligned with 'total' product and service experience actions and objectives. It is likely in the future that major brands like Mazda, Toyota, Audi, BMW and Mercedes-Benz, will continue to rank as leaders in the JD Powers Customer Service Index (CSI) in Australia as they embrace firm-wide orientation toward total customer experience, especially too as this will help to create strong brand advocates.
A long winding road
"Innovation is the only insurance against irrelevance. It's the only guarantee of long-term customer loyalty." – Gary Hamel.
There is a long winding road ahead for the automotive industry, full of significant challenges as well as great opportunitiesies. By maintaining focus on customer driven innovation, aligned to brand and clear ideas about customer experience, companies can create significant and sustainable advantage. Although much of the future is unknown, it is essential that companies start to shift now, embracing a customer centric culture as a means to embrace change.
This article is the first in a three-part series examining the marketing implications of extreme disruption in the automotive industry. Read part one here. Read part two here.
About the research
Destination, a leading strategic events agency with a strong automotive client base, is partnering with RMIT to fund research into the fundamental changes occurring in the automotive industry and how this will impact on existing players and new entrants. Destination will leverage the research to tailor the marketing-related content of its Engagement and Business Insights Programs (IBIPs), experiential learning programs conducted in inspirational locations for high-performing automotive personnel.
Francis Farrelly is the Professor of Marketing at RMIT University.
Sam McOrist is the director of strategy at Destination.