Failure is the new flawless – drop the mask and cash in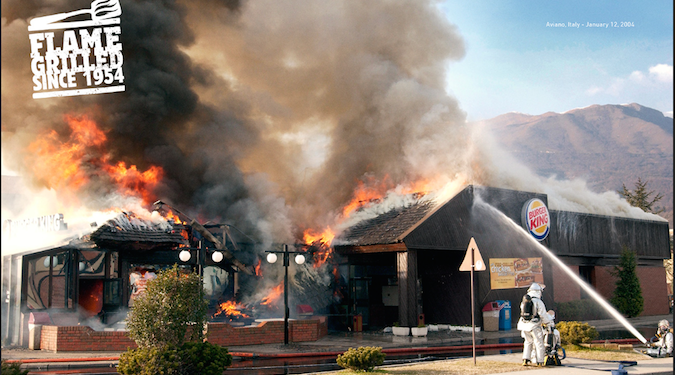 Bad experiences stick in our memories for longer, according to behavioural experts. Sérgio Brodsky wants to know why more brands aren't leveraging vulnerability to connect with audiences.
This article originally appeared in The Money Issue, our April/May 2018 issue of Marketing magazine.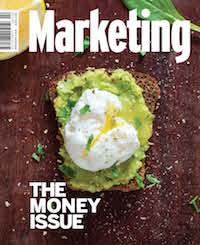 Authenticity has been one of the most over-utilised terms in marketing these days. Both brand managers and their agencies alike have emphatically shared different research pieces about how much customers value authentic brands. Yet, few have actually dropped their happy-go-lucky veneers of positive communications for more vulnerable, self-deprecating and, at times, negative communications.
In a commoditising and incredibly predictable landscape, it is increasingly hard to define and defend a brand's unique selling proposition when there's nothing truly distinctive about it. This struggle to communicate brand value in a compelling way, especially for those in the FMCG and retail categories, can certainly be addressed with brands communicating more than forceful smiles.   
Those who watched Pixar's animation Inside Out will remember that four out of the five main characters represent negative emotions. Fear, Anger, Disgust, Sadness and Joy were not only fictitious characters but the actual makeup of the most basic emotions hardwired in our brains.
According to Julia Haber, Clinical Assistant Professor of Organisational Behaviour at Fordham University, "[The] human tendency for negative bias evolved over time to help our ancestors survive by being responsive to potential threats. As such, negative stimuli in our brain are processed almost instantly, ensuring it's stored in our long-term memory." On the other hand, positive experiences have to be held in the brain for at least 12 seconds before they are stored as long-term memory.
And when capturing audiences' attention is one of our biggest challenges, why not drop the mask and cash in?
Or, in other words, it's very easy to remember the last few bad experiences we may have had at a restaurant or hotel or high street. But we really need to make a concerted effort to remember a nice experience. And, realistically, experiencing something extraordinarily positive is not common and hardly cost-effective.
Creating bad memories of your brand is certainly not the point I'm trying to make.
But a memory from something that went wrong could certainly have a very positive effect. For example, few Hollywood A-listers would have a brand stronger than Jennifer Lawrence's yet, when J-Law tripped over her dress just before collecting an Oscar her personal brand valuation went through the roof. By elegantly smiling at a moment of total vulnerability, Lawrence moved from one of the most-loved to the most-loved Hollywood celebrity.  
How can it be?
The explanation lies in social psychology through a phenomenon called 'pratfall effect', which is our tendency for attraction after an individual makes a mistake or has vulnerabilities openly exposed. At first glance this may sound weird but if we think about this for a moment, we'll remember that the people we like the most (aka friends) are those with whom we're able to share our weaknesses, vulnerabilities and embarrassments. Simply put, those we can authentically interact with and relate to.
But does it work for brands? Can brands really be authentic to the point of exposing themselves and becoming more likeable and… profitable? This takes courage and is certainly possible.
Russell Bacon, DirecTV CIO, wanted to tackle the concept of failure and de-demonise it as a word. "It was something people didn't want to talk about. We had to make it safe so people could relate to it and see the top leadership team talking about it."  The response came via a gamified video platform encouraging employees to share and celebrate their epic fails, promote collaboration, HR training and crowdsourcing tools. This effort alone decreased IT problems by 30 % and enabled the first enterprise project free of critical defects.
Apple, the world's most valuable brand, holds a manifesto that is overly negative calling their people, "The crazy ones. The misfits. The rebels. The troublemakers. The round pegs in the square holes." Clearly, thinking differently enabled the company to earn differently (and better) too.
When it comes to the most noticeable P in the marketing mix, 'promotion', the same rings true. In Japan, Onomichi City is a place infested by cats and unless you're Mrs Cat Lady there are few reasons to visit the place. Instead of banning cats or communicating efforts to reduce the number of cats and make Onomichi a more hospitable place, the local tourism authority decided, instead, to fit cats with small cameras and create the world's first Cat Street View to showcase the city to potential tourists.
The total cost of the campaign was close to US$100,000, which resulted in US$8 million in free media exposure from the 409 media outlets in Japan and abroad that amplified it. This equates to a huge success of 80 times in terms of cost of media amplification. After its launch, web traffic reached two million page views for a month. Tourist visitation went up 160% compared with the same month in the year prior.
Beyond original expectations, Cat Street View breathed new energy into the city's tourism efforts that hosted a cat festival in 2016 and now has 'cat tours' on a regular basis.
Dove has been taking a similar approach via its long running 'Real Beauty' campaign, by putting contrasting messages on the same creative – ugly spots/beauty spots, wrinkled/wonderful, fit/fat – and turning negative elements into positive memories. Burger King (pictured above) went the full length to sadistically remind people that the brand takes its flame-grilling seriously through a series of print ads showing its restaurants in flames and smoke with firemen, hoses and the whole shebang!
And how could we forget KFC's famous UK 'FCK' apology?
Last year Diesel launched a global campaign around celebrating flaws that was launched with the gritty, glamorous celebration of ugliness via its 'Go With the Flaw' spot, followed by its second instalment 'Keep the World Flawed' – each illustrating just how hopeless it is to hide our flaws. And crowning this flawful celebration was a stunt during New York's Fashion Week that saw a pop up Deisel [sic] store selling authentic products.
The shoppers who bought the seemingly knock-off pirated ranges were in for quite a surprise as the one-of-a-kind pieces were specially crafted by the Diesel design team, and "very likely to become collector's items," the brand says. Now that's an authentic fashion statement!
For marketers and agency folks, before having the audacity to drop the mask, here are some questions to ask yourselves:
What has been, or risks being commoditised in your business?

Where are you ranked number two or risk losing a leadership position?

What are the most cluttered categories in your business that could benefit from a different approach?

How about your brand? Is there any space for self-deprecation?
If your answers indicate the need for re-invention, then just be the 'no-man' or 'no-woman'.
Authenticity is not about forceful smiles or Pollyanna-like guidelines, but the trials and tribulations facing us every day. Have you noticed the wealthy rarely smile?
* * * * *
To purchase a copy of the latest issue or a subscription to Marketing, visit the online shop »
* * * * *