Five marketing ideas for SMEs this Autumn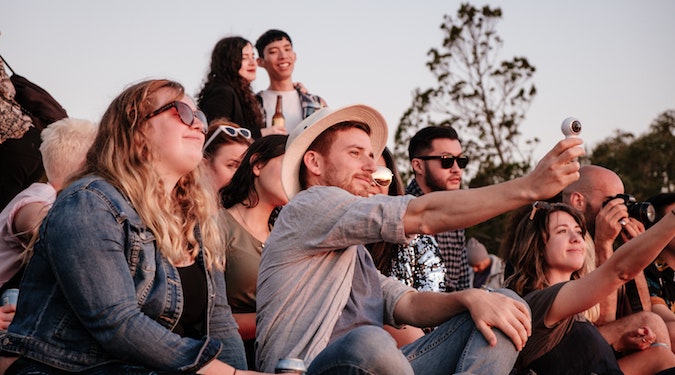 The recent opening of the country to fully vaccinated tourists last month saw businesses breathe a collective sigh of relief. After a challenging two years, this influx of international cash could provide a crucial lifeline to countless SMEs coming back from the brink of closure.  Clancy Clarke looks at five marketing ideas to leverage the influx.
Businesses have faced the toughest conditions since the global financial crisis. Over 277,000 shut up shop during the first year of the pandemic. More time at home and a stark shift in collective priorities meant the entrepreneurial Aussie spirit was not dampened. In fact, over 365,000 new businesses were registered from 2020 to 2021. 
Whether bouncing back or launching to market, businesses are entering the Autumn season with renewed vigour. This means that tourists have more options than ever before, making it essential for businesses to cut through the noise with effective marketing strategies. 
These top-tips are designed to help your businesses stand out from the crowd this season.
1. Location-based advertising
Location-based advertising has evolved immensely since the days of billboards and physical mailers. These days, you can reach your target audience in the palm of their hands through mobile phones. 
Every tourist has experienced having to navigate new locations on platforms like Google Maps or Waze. By purchasing ad space on these often overlooked platforms, you'll show up at the top of the list when users search terms like "coffee" or "jewellery". In doing so, you'll point potential customers in the area right in your direction, literally! 
2. Leverage social media
Most tourists will spend a considerable amount of their time abroad on social media platforms, documenting travels.
Capture attention with a strong social media presence. Think visually arresting pictures, punchy captions. Include exclusive discounts for customers who follow your pages. Should you have a physical presence, make sure your business' address and store opening hours are listed clearly on these pages.
Additionally, consider investing in boosted posts on Facebook and Instagram to further increase your reach.
3. Manage reviews
Tourists want to make sure they get the best experience possible when they visit a new destination. This means doing their research and reading plenty of reviews. 
Make sure to keep a close eye on platforms like TripAdvisor and Yelp. Reply to positive reviews, offering your thanks. Ensure you thoughtfully resolve any complaints and make changes to the business where possible in order to prevent future negative reviews. 
4. Visitor guides
Another way savvy tourists do their research prior to their trips is by looking up visitor guides for recommendations.
Reach out to your local publications to find out if they would be open to advertorial partnerships and get your business featured. Your business could be included in articles on the best local businesses to shop from, or a round-up on what to do in your city this Autumn.

5. Tell your brand story
A brand's personality can come through in a variety of ways, including but not limited to your logo, brand colours and tone of voice. Whatever direction you choose to go in with these elements, it's important to ensure consistency across all touch points to make your brand easily recognisable to new and returning customers.
On top of that, create an integrated experience by seamlessly linking each of your brand's platforms. Make sure your social pages point back to your website and vice versa, and include information for how to contact you should visitors have any questions. 
The pandemic has seen consumers become increasingly supportive towards small businesses around the world, which means that tourists will be making a concerted effort to shop small when they visit. While reaching this new audience definitely comes with its own share of considerations, putting in the effort to market to them through unusual channels like map apps and visitor guides, and ensuring your social media and review pages are in tip top shape will see your business grow quickly this Autumn. 
Clancy Clarke is the head of marketing and analytics at DesignCrowd and BrandCrowd.