Five ways CMOs can become critical to digital transformation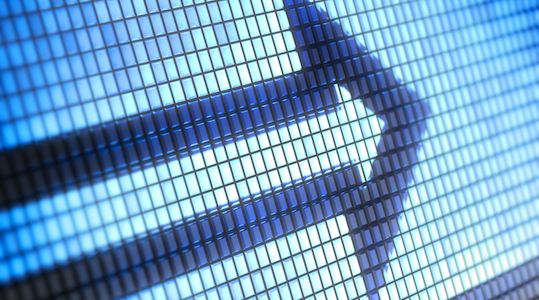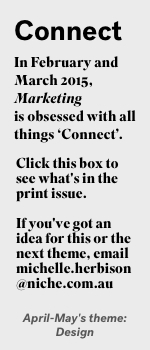 CMOs are well-placed to deliver business-wide digital transformation, writes David Mann, strategy lead at Accenture, but various factors often prevent this from happening. Here he examines why and how marketers can make themselves critical to the process.
Accenture's 2014 CEO Briefing found that more than half (52%) of C-suite executives view digital as a cause of significant change or complete transformation in their industries, and that the biggest barrier to implementing digital business initiatives is, and will remain, managing change. It is therefore not surprising that marketers are becoming central to the transformation of the business. CMOs are often finding themselves thrust into the spotlight as leaders of digital transformation, as the C-suite look for guidance through changes to customer interactions, operating models, workforce practices and more. This role is not straightforward as it is broader than presiding over changes that impact the digital organisation only as it relates to the markets, but also in understanding how to embrace the internal changes that digitisation brings across the board.
Business performance is increasingly digitally driven
It's no secret that a digital generation has emerged among consumers and shows no signs of changing course. Consumers will become increasingly digitally-driven in their interactions and touch points with businesses. This change of behaviour and expectation creates an entirely new ecosystem in which organisations must operate – in effect, every business is, or is becoming, a digital business.
CMOs are underestimating their value
Carried out earlier this year, Accenture's fourth 'Global CMO Insights Report' shows that while marketers continue to embrace digital channels, their value to wider business is potentially going unrecognised. Given digital is changing the very fabric of how organisations function, there is often a valuable role for CMOs to play in setting the vision and helping it be delivered, as they have an inherent understanding of the key elements for success built from their customer and consumer facing roles. A common theme of increased confidence and performance across digital channels is visible across the research. However, there is a growing appetite to understand how digital can drive elements within business.
So how does marketing move beyond its 'traditional' space and take its rightful place steering broader initiatives in creating technology and customer-led processes and outcomes?
Viewing this question through the lens of digital transformation, a consumer focus is of central importance – especially given the broader definition of the consumer to include the internal users of digital technology within an organisation. The complementary view that they can bring to the likes of the CTO, COO and CIO brings a richness of insight and thought that should be harnessed in the digital journey for their organisation.
The research in the 'CMO Insights Report' revealed the emergence of five key principles that CMOs should be considering to become critical to their organisation's digital transformation process, starting in their own arena and looking for opportunities to build outwards to the benefit of the entire organisation:
1. Transform the marketing role as a digital perspective transforms the enterprise.
Set your sights on an enterprise-wide digital ecosystem and the role of marketing within it. Aim to create multi- channel, personalised experiences for each customer across the brand. Select a few channels now, offer more than one experience and begin to test and learn. The key is to start now, collaborate across the business and use this experience to drive the linkages to digitisation.
2. Embrace the full omnichannel customer experience.
While CMOs own the brand promise, fewer than half (49%) say they own the customer experience. However, among high-growth companies, that number jumps to 59%. Among low-growth companies, it falls to 37%. Clearly sales growth is affected when customer experience is emphasised. All the more reason, then, for CMOs to own it. Working alongside other elements of the business to create and deliver the full experience emphasises the role of marketing in the new digital world.
3. Integrate channels with real-time analytics and then act on the insights.
Capturing channel analytics and presenting them in dashboards is no longer enough. Apply your hard-earned insights to multi-channel experiences and ongoing experience management in flexible and powerful ways.
4. Invest in agile technologies and cloud-based services.
Today's technology – like today's customers – is non-stop. 'Test, learn and earn' is the new maxim. Move incrementally and add e-services managed through the cloud. As the focus on systems gives way to a focus on the customer, you can relax your constraints, begin to scale and score more goals.
5. Reorient the operating model and integrate new talent to harness digital innovation.
As you hire talent with skills in analytics, mobile and digital, integrate them in a way that produces different outcomes. Talent needs to be empowered to work together across the organisation in new operating models that recognise the primacy of digital and the importance of user experience. Take the lessons from marketing: what good is it, for example, to plug analytics talent into a traditional marketing operating model when you really want an integrated, end-to-end customer experience driven by analytics?
What's holding CMOs back?
Although evidence highlights that CMOs are well-placed to deliver business-wide digital transformation, there are various factors often preventing this from happening.
One issue lies with the marketing function itself. Often, CMOs are so entrenched in their core role, and are focused predominantly on driving digital marketing activity (without wider business considerations) that they overlook the opportunities of change available that they can implement across the organisation.
Other issues can be found within the internal operations of businesses. The Accenture/Economist Intelligence Unit CEO Briefing found that more than a third (35%) of the C-suite cite the CEO to be driving digital innovation, followed by the CTO and CIO (23% and 22% respectively). In contrast, only 1% said that the CMO is responsible.
This seems somewhat surprising, as successful businesses are increasingly recognising the connection between digital touch points and the experiences or enablement of customers.
The CMO is arguably best placed to understand and deliver this beyond technical considerations, as they generally understand the context in both broad and strategic contexts. The natural progression seems obvious for them championing this insight and developing digital across the wider business.
Marketing can lead digital transformation
As digital business shows no signs of waning, the importance of leveraging the available opportunities cannot be underestimated, not least to maintain relevance and dialogue with customers.
This is especially pertinent in light of the recent emergence of related C-suite digital roles, such as chief digital officers (CDOs) or chief experience officers (CXOs), who are increasingly lauded as being the guardians of digital transformation.
While this can be true to an extent, CMOs should still visibly be the driving force behind fully understanding and implementing digital change across organisations. Unless this is fully recognised and embraced, they will lose influence and esteem in these processes.
Accenture Australia is a Marketing content partner – a non-financial collaboration on content for the magazine and exclusive benefits for Marketing Advantage Members. Pre-registration is now open.