From crypto to the death of high heels, what were we searching for in 2021?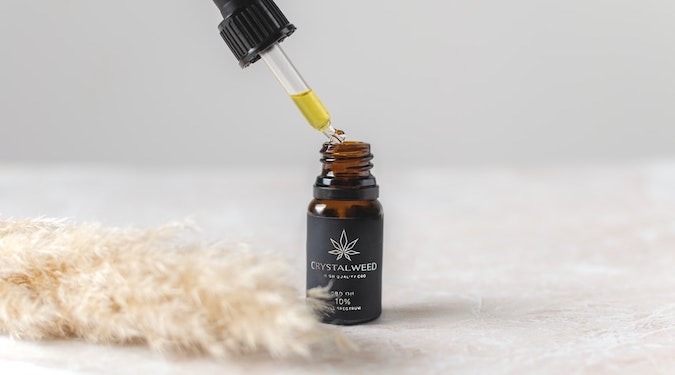 Similarweb's Digital 100 Inside Report has shown us how Australians adapted to yet another year of lockdowns. Our consumer behaviours and trends evolved according to our newfound living circumstances. So, what were we looking for in web searches?
The annual report analyses the web traffic of Australia's fastest growing websites across the five fastest growing categories. In 2021, these categories were: fashion, real estate, health and beauty, travel, and financial services.
Similarweb vice president for Australia and New Zealand, Emmanuel Heymann, has spoken about what the data tells us about our attitudes. 
"2020 saw a lot of Australians sit and wait for the pandemic to pass. 2021 was the year we accepted the uncertainty and got on with our lives," says Heymann.
 "People booked local holidays, improved financial literacy, and took the plunge with investments. There was a spike in the realm of cryptocurrencies. It's clear that for many Australians, digital is now the default. We're turning to digital channels for almost every aspect of our day-to-day lives."
So, what dominated our search bars?
Crypto dominates finance
Many Australians up and down the East Coast spent a lot of time at home in 2021. During that time, cryptocurrencies went from a fringe-dwelling way to invest into the mainstream. And, it showed. Fourteen of the 20 fastest growing websites in finance were related to the internet currency. These websites increased by significant amounts, with swftx.com.au looking at an increase of 719 percent. Kucoin.com wasn't far behind with 538 percent growth. 
The top three fastest growing websites were ones that housed and allowed users to trade, buy and sell currencies including bitcoin, Ethereum and dogecoin.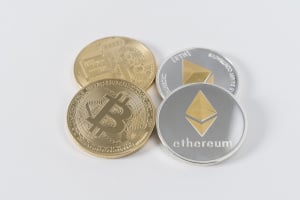 Comfort over style
We've all seen the articles, working from home has prioritised comfort wear. Even in lockdowns, we didn't stop purchasing clothes. But with retail brick-and-mortar inaccessible, online shopping increased by over 400 percent in fashion and apparel. This resulted in it being the fastest growing category.
Frankie4.com was the category leader, with an increase of nearly 2,000 percent. Frankie is synonymous with selling comfortable work shoes. Kickscrew.com saw an increase of 450 percent site traffic, and Ugg boot brand uggaustraliaclassic.com.au increased by over 250 percent.
What does this mean? It could very well be spelling out the death of high heels. As we slowly make our way back into offices, traditional corporate wear is dying out. Sneakers and flats are becoming the preferred choice for those in offices.
Hemp dominates health
2021 saw many of us isolating at home with not much to do and no beauty salons open. No wonder that the health and beauty category saw huge traffic increases. Although Asian brands dominated, with stylevana.com seeing a 214 percent increase, it wasn't just Korean face masks that we were interested in.
Consumers looked to the scientific community for the benefits of cannabidiol (CBD). Aussie brand dopeskin.co, which focuses on using hemp as a key ingredient, landed number three health and beauty spot. The site saw an increase just shy of 150 percent over its 2020 hits.
Local travel is back
In 2021, overseas travel seemed like a distant memory and a hard to obtain future. But, it didn't stop our feet from itching. With international travel feeling like a pipedream, Aussie's decided to explore their own backyards. Rather than booking planes, we were booking cars. Discovercars.com and vipcars.com grew by 356 percent and 275 percent respectively.
 "Although state borders were closed for much of the year, it seems Australians were still bitten by the travel bug. We saw a trend with travellers swapping interstate flights for regional getaways, not only with rental car sites witnessing impressive growth, but also with regional airline, REX, and Airbnb competitor, VRBO, seeing 200% and 259% growth respectively," says Heymann.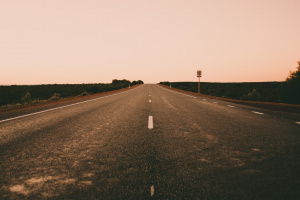 Aussies looked to move (and buy!) overseas
With the housing prices in Australia spiking to unprecedented levels, buyers started to turn their search offshore.  Similarweb's analysis uncovered an uptick in international house hunting for those seeking to purchase a home. Malaysian housing website iproperty.com.my spiked nearly 60 percent, with housing.com in India increasing 52 percent. 
What does this mean for marketers?
Knowing what consumers are looking for is essential to marketing. It's not just about the products, but what our new habits mean. It's about creating storylines and language that fit the current climate.
Knowing what we were looking at will shape future trends. Be ahead of the game.