Hewlett Packard is splitting into two brands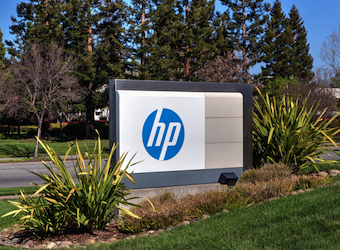 Hewlett Packard has announced its decision to split into two companies, with one focusing on business technology services and the other on PCs and printers.
HP Inc will retain the company's current logo and focus on its personal systems and printing businesses. The new Hewlett-Packard Enterprise will focus on the company's enterprise technology infrastructure, software and services businesses.
The move comes as the company approaches its fourth year of a five-year turnaround plan. The plan has so far involved a focus in 2012 on stabilisation and laying foundations for growth, and in 2013 on fixing and rebuilding the company. The focus now is on acceleration.
"By separating, we'll be able to accelerate the progress we've made to date, unlock additional value for our customers and partners, and more aggressively go after the opportunities in front of us," chairman, president and CEO Meg Whitman said.
"This move will also enable greater speed and agility as we work to meet rapidly changing customer requirements and market dynamics.
"It will provide each new company with the independence, focus, financial resources, and flexibility they need to adapt quickly to market and customer dynamics, while generating long-term value for shareholders."
The company expects to complete the transaction by the end of the financial year. A tax-free transfer will result in current investors owning shares of both Hewlett-Packard Enterprise and HP Inc.
Here are some details the company has released on the split:
Hewlett-Packard Enterprise
Current HP CEO Meg Whitman will be president and CEO,

Pat Russo will be chairman of the board,

focus on servers, storage, networking, converged systems, services, software and its OpenStack Helion cloud platform,

will allow customers opportunities in 'new style' IT areas including cloud, big data, security and mobility, and

will encompass HP Financial Services to provide financing and business model innovation for customers and partners of HP Inc.
"Over the past three years, we have reignited our innovation engine with breakthrough offerings for the enterprise like Apollo, Gen 9 and Moonshot servers, our 3PAR storage platform, our HP OneView management platform, our HP Helion Cloud and a host of software and services offerings in security, analytics and application transformation," Whitman said.
"Hewlett-Packard Enterprise will accelerate innovation across key next-generation areas of the portfolio."
HP Inc.
Current executive vice president of HP's printing and personal systems business Don Wiesler will be president and CEO,

Meg Whitman will be chairman of the board,

focus on personal systems and printing, and

investment into innovation in new technology areas such as 3D printing.
"This is a defining moment in our industry as customers are looking for innovation to enable workforces that are more mobile, connected and productive while at the same time allowing a seamless experience across work and play," Weisler said.
"As the market leader in printing and personal systems, an independent HP Inc. will be extremely well positioned to deliver that innovation across our traditional markets as well as extend our leadership into new markets like 3-D printing and new computing experiences – inventing technology that empowers people to create, interact and inspire like never before."