Hitting peak stuff – is this the end of traditional consumerism?
As attitudes and patterns of consumerism shift, brands need to think about their place in the new economy. Ashling Withers knows how to keep up in this new landscape.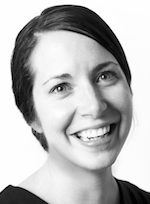 When Ikea's head of sustainability suggested the world had reached 'peak stuff' there was a collective intake of breath from marketers around the world.
'But… isn't Ikea one of the main producers of…stuff?' (For anyone that's wandered down the market in Ikea and not bought anything, I salute you!) A pioneer in consumable goods that are easily affordable and equally disposable, Ikea has now controversially addressed the trend of the experience economy – facing up to the shift that consumers are valuing the doing rather than owning.
Over the past 10 years, we've seen a decrease in physical ownership due to tech innovations such as music streaming, e-books and on-demand video. Still, we are actually consuming more. There will always be a human desire to consume, but there is a groundswell moving towards consumerism without the shackles of ownership.
Brands should be considering how this growing trend will impact their futures. Key steps brands can take to meet and keep up in this new landscape are outlined in this piece. But first, some background.
What is changing?
In the Australian Trade Commission's 2016 report, Mark Thirlwell, chief economist, referenced US data showing how consumer spending has decreased since 1970, with spend on services in direct increase as material consumption decreases.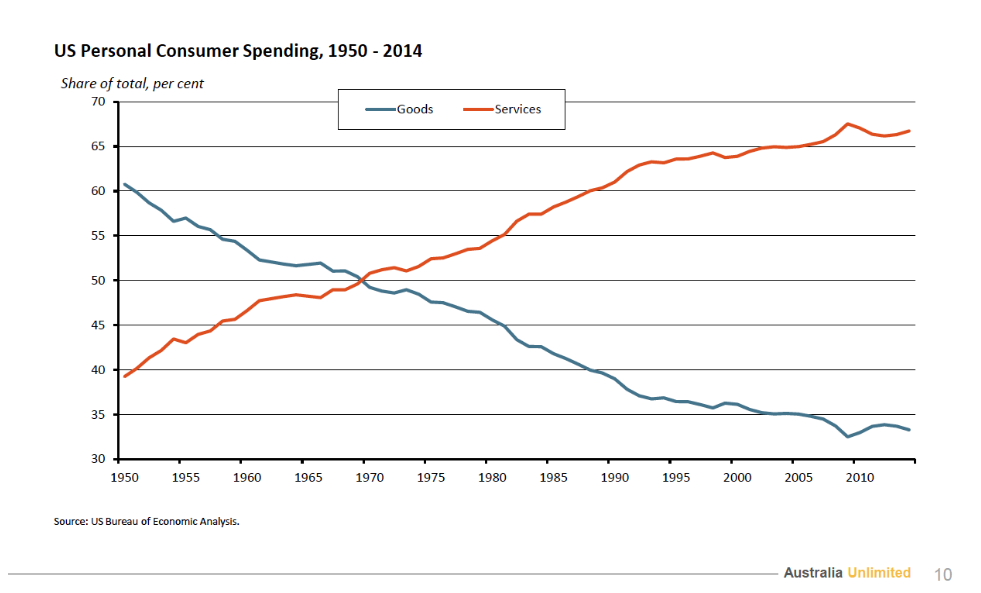 'Less is more' is taking root with Millennials, changing the long-held belief that our happiness is tied to the number of things we own.
The Marie Kondo philosophy encourages people to 'tidy up their lives' and surround themselves only with things that spark joy – starting with decluttering your home can lead to a healthier, happier life. The Minimalists, a popular podcast duo, advocate making room for more of the things that matter – passion, experiences, growth and contentment. With a fanbase of over 20 million, their message is resonating with consumers that value experience over things.
Environmental awareness is driving a behaviour change in the previous 'throwaway' mentality of consumerism, through increasing understanding of the impact of plastic and waste. Keep cups and reusable bags are not new, but brands have been slow to respond to consumer trends. With home ownership increasingly unattainable for younger generations, and a growing concern around jobs and future finances, younger consumers are choosing smarter ways to spend their money. In line with this shift, consumers are looking into ways to re-use and fix instead of buying new in an increasingly 'trade economy'.
What can brands do to meet and keep up in this new landscape?
Offering different, and more
We need to shift the mentality of 'sell more' to 'offer more'. Brands need to expand their product ranges by offering fix-it kits or add-ons that will improve the experience of their existing product. There is an opportunity to offer premium services that enable users to unlock better services or additions – allowing for tiered levels of products and services and keeping your consumers tied to your product. Offering more means the ability to add premiums in commodity markets and increase loyalty and engagement.
Put sustainable innovation at the heart of your business
New products have been the lifeblood of brands – attracting new consumers and keeping existing ones coming back. Is there a way for brands to create new experiences versus new things? Local breweries offer reusable growlers that punters can return and fill up (while no doubt encouraging them to stay and enjoy a few!) Could drink manufacturers offer the same in-store experience? A benefit to retailers by creating a differentiated experience (vital as Amazon Delivery looms ever closer); a simple branding and loyalty exercise for the supplier and a reduction in packaging for all. It's time for brands to think laterally about their innovation – not just the next flavour, model or limited edition.
Rethink the transaction equation
The age-old 'money for things' exchange is shifting. Leasing is the current frontier, but what comes next? A refreshed approach to loyalty programs? Partnerships with other brands and suppliers to offer goods or services – similar to Uber picking up clothing donations for Red Cross. There is the potential to disrupt the traditional transactional approach for a brand brave enough to tackle the challenge.
Work harder to be worth it
The role of brand remains as important as ever. You need a clear and compelling reason for engaging with your consumers. Creating a meaning for existing in their world. Ultimately, being useful is imperative to staying relevant with demanding consumers.   
Ikea has shifted the landscape with its dramatic U-turn. But this isn't a signal for the end of its business in fact, it has targeted a doubling of sales by 2020. By anticipating the shift in consumer mindsets, Ikea is rethinking its business model away from just a creator of things. Its ambitions are to move to an increasingly circular Ikea with a focus on repair and recycle. A monumental change in one of the world's most successful businesses, the challenge is now on for other organisations to think differently.
Isn't it time yours did?
Ashling Withers is marketing manager at Landor Australia.
Further reading
Image credit: Keagan Henman