How can retail outpace disruption?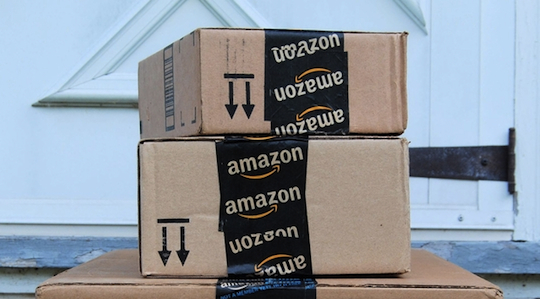 Nicola Mansfield shares her advice for retailers tackling digital disruption.
The power to change minds, influence purchase behaviour and create brand loyalists is the competitive edge every retailer desires. It has been the mainstay of the second oldest profession in the world for centuries.
However, sourcing and maintaining this edge and turning disruption into opportunities for ongoing innovation is getting harder when the pace of change is as fast as it is today. The force that made brands such as Blockbuster, Borders, Kodak and many others extinct is gaining momentum and evolving at a faster pace.
In Australia, retailers have been engaging digitally with their customers for years, but many have been underestimating the power of digital influence on shopper behaviour – and the speed with which this influence is growing. Combined with the fact that digital interactions influence 40% of in-store visits (third worldwide behind the US and Canada according to Deloitte's Navigating the new digital divide – digital influence in Australian retail report), there is a real need for holistic evolution across physical, brand and digital platforms.
Darwin's law of survival stating, "It's not the strongest of the species, nor the most intelligent that survives. It is the one that is the most adaptable to change", holds true for successful brands such as Apple, Nike, Burberry and Amazon who have evolved along with their customers.
So what are some core strategies for tackling sustainable fast-paced disruption in retail?
Pace of your customers versus pace of change
NEXTDC, the company that won Deloitte's Australian Technology Fast50 index in 2014, grew at a phenomenal pace of 3262%.
For retailers weighed down with multiple brands and stores, supply chain and production logistics and various other multi-million dollar business facets, the main challenge comes from customers adapting to new technologies faster than them.
While the growing demand for technology indicates market response to more convenient and cost effective platforms, it does not mean all customers are keeping up with a pace of 3262%. They research and connect on one or two touchpoints and want great experiences there. It is our duty to offer them the best experience at these connection points.
As Katherine Milesi, digital practice leader in NSW from Deloitte says, "retail needs to reimagine the customer experience to offer relevant and personalised content through the shopper journey".
Keeping the customer at the forefront of innovation enables brands to deduce the key touchpoints affected by disruption, and which touchpoints are relevant to the consumer, without getting overwhelmed with the pace of change. Aiming for growth is made easier when you focus on what is most important and get it right.
Knowing what customers want allows you to target the relevant innovations.
Engaging with customers in new ways
Brands such as Warby Parker, Dove, Zappos and Patagonia are defined by their ideologies which shape the way they engage with their customers, and the customers they engage with. They are at the forefront of the next brand innovation as purpose-led brands.
The GFC taught us all there is more to life than profit. Society has rediscovered community, connections and the common good. Customers want to do business with like-minded brands that share their perspective on the world. If brands can't define what they stand for, customers can't identify with them.
The huge gap between people's expectations and what brands actually deliver is fuelling
 a dramatic growth of consumer cynicism 
and distrust towards brands. Combined with easy access to competitor information, customers are jumping ship quicker than ever.
Havas Media's Meaningful Brand Index found only 20% of brands worldwide make a significant, positive effect on people's well-being, or a meaningful difference in people's lives. It also found brands with meaning consistently outperform the market by 120%, and the brands at the top of the index outperform top hedge funds. Purpose-led branding is more than fluffy attributes; it is about bottom line success.
Tackling disruption is not just about adopting new technologies and integrating them to different channels. Retailers need to add meaning to their brand. People aren't looking for utopian lives, they just
 want incrementally better lives in meaningful terms.
Beyond transactional, retailers need to come from a position to engage with customers in more emotional ways.
Creating the Holy Grail
True retail success needs a combination of three elements: disruption, design thinking and feasibility, in which:
Disruption is about market cut through and differentiation based on what is new,
design thinking is about customer relevance that builds on the structure of the business, putting the customer at the heart of everything, and
feasibility, which tends to be longer and more tedious process, relates to organisational change that enables disruption. It is what you can achieve.
To effectively stay ahead of the game, retailers need to cover off all these individual components to create an authentic brand and products that resonate with customers and that work commercially.
Brands such as Nike, Apple and Anthropologie are maintaining their success by remaining agile and treating disruption from a holistic perspective instead of looking at it as isolated in-store, branding, omni-channel or organisational change strategies. As Deloitte highlights in their report, retail needs to redefine the role of the store – to blend the physical and digital experience more seamlessly and reconsider the purpose of the store in the shopping journey or experience.
For successful brands, disruption as a whole is truly greater than the sum of its parts and equates to providing value to customers.
Balance what is good for your customers with what is good for your business to create sustainable market disruptions.
Retail checklist
In conclusion, here's a retail checklist to tackling disruption, maintaining profitability, remaining relevant and using design thinking efficiently:
Customer awareness – know your customers,
self-awareness – know what you are great at,
market awareness – know what you could be doing,
beta approach – don't try to be all things to all people,
co-create – bring your customers into the design process, and
testing – learning never stops – hardwire evolution into your processes.
Nicola Mansfield is director of the spatial and brand experience team within the Deloitte Customer Practice.