How predictive analytics is changing the approach to data transformation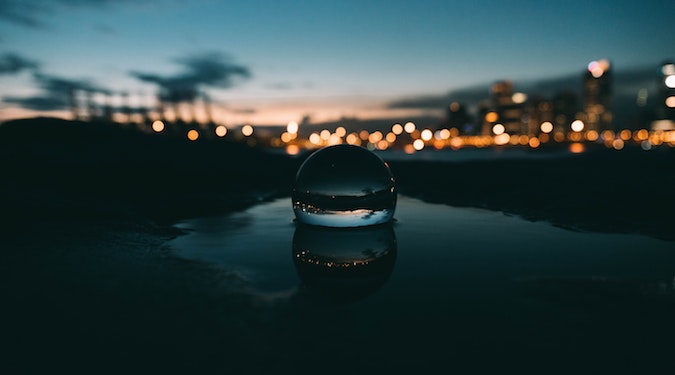 Joy Corkery examines the benefits of predictive analytics and how marketers can leverage it to forecast highly accurate insights.
Increasingly, businesses leverage artificial intelligence (AI) and machine learning to process data at scale to make better decisions. They use insights gathered from data to understand customers, create compelling stories, and determine future directions.
Some use real-time data to analyse rapid impact events like CVOID-19 or even fiercely compete on data analytics to gain a competitive advantage. With benefits like this, it's no surprise that predictive analytics is booming right now. 
The power of predictive analytics 
Predictive analytics indicates a type of data analytics that uses both current and historical data to predict future outcomes. It automates forecasting, so companies don't need to create predictions manually. While this isn't exactly the same as predicting the future, the results of predictive analytics are highly accurate and beneficial for companies of all sizes and industries. 
The Big Data space is set to reach over $273 billion by 2023, and predictive analytics only is projected to reach approximately $10.95 billion for the next two years. As AI and machine learning move forward, the way we use analytics also continues to grow and change. While businesses previously focused on harvesting descriptive data about products and customers, they now start pulling predictive data from the information they collect.  
Predictive analytics is widely used in the marketing world and has been applied across various touchpoints, from initial brand awareness to post-purchase campaigns. In fact, it's nothing new for modern marketers. According to Adobe's report, more than 50 percent of marketers agree that data-driven marketing produces more relevant communications and allows them to be more customer-focused.
CMO Survey found that predictive analytics continue to dominate how marketers evaluate their campaigns and their marketing knowledge quality. 
The benefits of predictive analytics
There are many ways that predictive analytics can help improve your marketing performance. First, you can use the data to determine the best customer segments to reach, identify whether a campaign will be successful, and understand where it might fall short. 
Second, predictive analytics is useful to predict customer behaviours in their journey with your business. For example, it helps you learn what engages a customer, how to interact with them, and if they may convert. Using these insights, you can then create personalised content that satisfies your potential customers' needs and target them at the right time. 
Netflix's marketing team is among those who successfully use predictive analytics to discover how their users search and what they want to see. Netflix collects data from search keywords, rating, dates watched, preferred genres and even when a user hits pause. Then, provide recommendations based on users' past behaviour patterns and expected behaviours. This strategy has consistently led to win after win for Netflix, with over 75 percent of viewer activity coming from personalised recommendations. 
Predictive analytics also opens up new possibilities for upselling and cross-selling. For example, someone who has bought running shoes might also be interested in a pair of jeans. Instead of manually making such predictions, you let data do it for you. Since predictive analytics provides highly accurate insights, you're more likely to deliver relevant recommendations and ads to your target audience at just the right time. 
It is important to mention that predictive analytics brings many benefits for other aspects of business operations. For example, it helps improve the recruitment process, employee engagement, logistics and inventory management. Companies can also use various analytics tools to detect patterns in behaviours, identify vulnerabilities and then take immediate actions to eliminate advanced fraud risks. 
Having said that, not all businesses recognize the growing importance of predictive analytics. Nearly 36 percent of companies don't use all the data they possess, and 47 percent are only planning to implement a data analytics tool in the future. About 87 percent of marketers confirm that data is the most underrated asset in their organisations.
More surprisingly, only 19% percent of European brands conduct customer behaviour analysis and segment audience correctly to personalise their offers. The reasons for this are many, but mostly because many companies still don't fully understand what they need and how they can start with predictive data analytics. 
Use predictive analytics to transform data 
From brand performance to brand loyalty, from customer acquisition to customer retention, there is no end in sight for what predictive analytics can accomplish. Here are some tips that can help you make the most of this advancement in the field of data analysis.
Start with a clear goal 
First and foremost, you need to define what you want to achieve. The reason for deploying predictive analytics should be closely tied to the overall goal of your company.
For example, an ecommerce business looking to drive its revenue during the holiday season might focus more on improving customer loyalty and increasing average order value. Similarly, a startup focusing on quick growth will do well by running brand awareness campaigns, building partner programs, and optimising conversion rates.
Your goals will dictate the types of data you need to collect and the right analytics tool you should choose for your business. In the case of improving customer loyalty and increasing average order value in the holiday sales, time series models of predictive analysis are the best fit. 
Break big data into smaller slices
Too much data and not enough resources to parse it through can make it difficult for you to turn data into trends, insights, strengths and weaknesses. In this case, you can break data sets down into small slices, which helps you focus on insights that are practical and actionable. 
For example, as a marketer, you can break down data like this:
Data to define the target audience, like segment, target market, geographical location, etc.

Data to determine what makes a campaign successful, like

marketing tools

, content, resources, etc.
Improve customer experience 
It sounds irrelevant, but you can discover a lot of information about your target audience through your conversations and interactions with them. This information allows you to further refine your marketing messages and identify customer characteristics that lead to positive outcomes. 
For example, different customers have different responses to specific content – video, images, blog posts, ads, and on different platforms – text, email, phone, and social media. This type of information can bring great value when processed with predictive analytics.
For example, a shopper who doesn't want to get a phone call may feel comfortable with a text message. You could also implement a smart live chat option on your website to help customers and visitors break through common queries and introduce your product properly before getting in touch with them. Meanwhile, someone who prefers personal touches and one-to-one conversations might expect to get a call from you. 
Integrate predictive analytics with marketing automation
Predictive analytics and marketing automation is a perfect combination to make the most of the insights you draw from the data you collect. You can use predictive analytics to uncover the audiences who frequently respond to your campaigns and then use a marketing automation platform to personalise messages and refine your outreach strategy to those customers. 
Combining predictive analytics and marketing automation is especially helpful for ecommerce businesses. For example, if a customer made a purchase every single month and suddenly stopped, you could then send them follow-up emails along with exclusive offers to win them back. 
It should be noted that the success of predictive analytics doesn't depend on only the marketing team. Instead, it requires all other departments' participation, including sales, customer service, finance, logistics, and distribution, plus back-office operations. 
Final thoughts
Predictive analytics are increasingly becoming part and parcel of the modern marketing ecosystem. It's the next big thing that will help you get more wins, go in the right direction, and propel your business.
The question is—are you ready for it?
Joy Corkery is content marketing lead at Latana.
Photo by Muhd Asyraaf on Unsplash.