How the coronavirus outbreak has transformed brand collaboration for good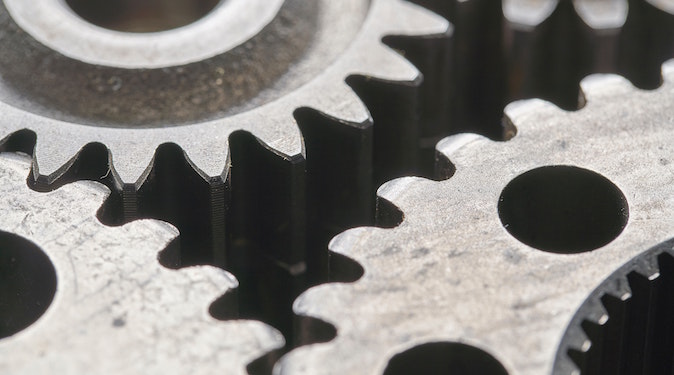 Brands are taking collective action to improve the wellbeing and livelihoods of their stakeholders. Moensie Rossier explores why business collaboration is the new way forward.
Under pressure, we're in it together or we're out for ourselves. This is no longer a binary choice. Brands are working together to improve the wellbeing and livelihoods of all their stakeholders faster than ever before. By teaming up, they're stepping up, scaling up, stumping up and helping people live it up (a little). And when this pandemic is over, collaboration may present businesses of all sizes with opportunities to get back on their feet quicker.
In 2017, the American Express Business Collaboration Index quantified the value of collaboration, finding that while highly collaborative businesses experienced significantly higher revenue growth, long timeframes deterred businesses from teaming up. Forty-one percent of mid-sized businesses said it took six months or more from their first conversation to starting to work together. With speed being of the essence during the coronavirus pandemic, this has changed dramatically. We've already seen a number of first-class examples of collaboration.
To boost alcohol sales, while raising the spirits of those quarantined, the Chinese ecommerce brand JD.com created a live streamed clubbing experience, in partnership with drinks brands Budweiser, Rémy Martin, Carlsberg and Pernod Ricard and record label Taihe Music Group. Music is streamed on JD.live and participants can buy drinks as if they were in a nightclub. This is not just a temporary measure. With promoted drinks brands seeing sales uplifts of 40 to 70 percent during these events, JD.com said it would continue its live broadcasts from clubs and music festivals as coronavirus quarantining is lifted.
Closer to home, Deliveroo has helped restaurants stay open and transition quickly to delivery only kitchens. It has offered its partners a social media toolkit to help them keep their customers in the loop and drum up new business, too.
Woolworths, Telstra and Rio Tinto were among six employers who promptly offered jobs to Qantas employees who had been temporarily stood down. The Woolworths offer was made, CEO to CEO, on the basis of aligned brand values – with the desired outcome of gaining committed customer service employees and people who'd keep the shelves stacked at a time of high demand. This may have had a knock-on effect on how customers perceive Woolworths, as it came across as pragmatically compassionate. It was a smart move on a number of fronts.
Coles, in contrast, has recruited thousands of casual staff on the open job market and been inundated with responses. The difference is, Coles is starting from scratch while Woolworths has already filtered, and part vetted recruits through its Qantas collaboration. This is more likely to help Woolworths get the right people quicker, staff who will live their brand values and do their best by their customers.
Reinforcing its offbeat, creative brand and helping filmmakers connect with lost audiences, marketing platform Mailchimp teamed up with Oscilloscope Laboratories to provide a digital home for short films originally created for the cancelled SXSW 2020 event.
Unilever's Corporate Purpose states that to succeed requires, "the highest standards of corporate behaviour towards everyone we work with, the communities we touch, and the environment on which we have an impact". In service to its purpose, and acting to meet global demand, Unilever has committed to providing GB£100 million worth of free soap, hand sanitiser, bleach and food. Half the donation is going to the World Economic Forum's COVID Action Platform, which facilitates collaboration between governments, international organisations and businesses.
This is a time of collective action. Rather than assuming collaboration takes time, CEOs are picking up the phone and making things happen. Behaviour is changing rapidly and, given what we do influences how we think, this new era of collaboration is unlikely to grind to a halt when the coronavirus crisis passes.
Moensie Rossier is a strategy director at branding agency Principals.
Photo by Bill Oxford on Unsplash.