How to capture online shoppers using the CPA channel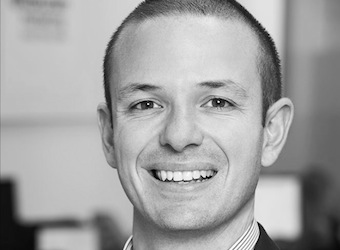 In this guest post, Anthony Capano, MD of Rakuten Marketing, explains how CPA channels like affiliate marketing, retargeting and paid search can turn browsers into buyers in just a few clicks.
In Roy Morgan Research's latest State of the Nation report, which examines the social trends of 50,000 consumers over the past decade, they revealed that for the first time, the number of Australians who shop online has tipped over the 50% mark. The report has a special focus on online retail and highlights an impressive 12 per cent growth in the sector in the past year.
The trend towards online shopping has been growing for some time, but, according to the data, it's now reached a critical mass in Australia. So, what does this mean for marketers' online strategies and how do they make the most of this opportunity?
For retailers with an ecommerce offering, the tie-up between digital marketing and online sales is obvious. Unlike many other types of marketing, digital campaigns can turn browsers into buyers in just a few clicks.
However, it's not always simple for digital marketers and brand managers to know precisely where and how to invest their money online. The digital landscape has become increasingly complex, with new channels, social platforms and technologies constantly being touted as 'the next big thing'. However, marketing budgets aren't infinite, and brand managers will know the dangers of spreading their resources too thinly. And herein lies the problem: how do you know which channels are going to lead to the most sales?
With such a fragmented landscape to navigate, picking and choosing a select few channels, and running those channels well, can leave people with FOMO (fear of missing out). It takes a confident marketer to decide that, despite all the hype, their brand won't be investing in social media marketing for example, or that the latest video platform isn't going to achieve the brand's aims, despite their competitors all queueing up to invest in that very platform.
This is where the CPA (cost per acquisition) channel comes in. CPA is a method of marketing whereby the brand only pays when there's an acquisition (that's a sale), rather than paying for views or clicks. This means that the most effective channels are given the most priority, while at the same time there's little risk associated with dipping a toe in the water with newer channels. CPA programs can include disciplines like affiliate marketing, retargeting and even paid search.
One of the most popular disciplines within the CPA landscape is affiliate marketing. Running an affiliate program is a tried and tested way of reaching the large and growing number of online shoppers. In the affiliate ecosystem, the site publishing the digital content (the publisher) uses content provided by the brand, such as an advert for a new line, or a free delivery code, to encourage shoppers to click through and make a purchase. The publisher, or affiliate, is then rewarded by the brand for each sale they drive.
So, how should today's brand marketer go about implementing an affiliate strategy on a CPA basis?
1. Choose a network
The best way to entice the most innovative and popular publishers to use your brand's content is by signing up to an affiliate network. This will instantly give you access to the thousands of publishers partnered with the network, covering a range of different models; shopping sites, comparison sites, voucher sites, blogs, loyalty sites and much more. Upon joining, you will be assigned a dedicated account manager at the network, to guide you through the implementation of your program. In time, your network should become trusted advisers for your digital marketing and brand strategy online.
2. Align affiliate activity with your business objectives 
As with all marketing activity, your affiliate campaigns should be tied directly to your objectives as a business. What exactly is it that you are aiming to achieve: loyal customers? Increased sales? Brand awareness? Once you have identified these desired outcomes, your account manager will work with you to create bespoke campaigns with the relevant publisher models, designed to achieve these goals. For example, if you want to make shoppers feel like they are part of a members-only club with exclusive benefits, opt for publishers which offer shoppers points and rewards that build up over time. If you want to position your brand as a fashion-forward, edgy place to shop, video content featuring designers or catwalk shows may be more efficient for your target audience. Relevance is key.
3. Make sure you are tracking the attribution of your affiliate activity 
With the right tracking technologies, you will be able to see which incentives, content and digital channels are driving awareness, which are moving shoppers along the purchase journey, and which are ultimately resulting in sales. In real time, you can see the performance of one creative execution or promotional message over another, and optimise your program to ensure maximum effectiveness and return-on-investment. This ability to attribute digital marketing investment directly to sales will make spend across channels and trying out new technologies easy to justify to the board. In time, you can start adding other disciplines from the CPA ecosystem, such as retargeting or paid search to your portfolio. The ability to attribute these sales and use this insight to optimise activity across multiple channels, means clarity and efficiency across an increasing proportion of your marketing activity.
Anthony Capano is managing director of Rakuten Marketing.