How to switch off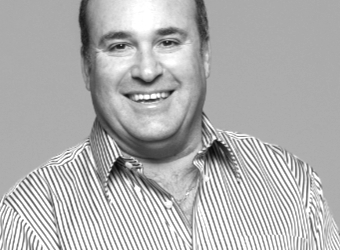 Stan Gordon knows all too well the stresses that owning a business can bring. Having worked across a number of different fields, he understands one of the biggest contributors to heightened stress levels is not being able to switch off at the end of a busy day. 
Like everyone else, I've been there too. You've got a million things running through your mind and you're lying in bed wide-awake at two or three in the morning, or you're missing out on time with your family because you're scrolling through your emails at the dinner table. It's less than ideal.
In today's world – both business and leisure – social media is rife and quite often our workplace will 'virtually' come with us to bed… so it's little wonder we're feeling exhausted! Running your life this way is a sure fire way to burn out, and certainly isn't sustainable.
Take a good look at your habits after hours and make changes. Ask yourself: will the world really end if you do not respond to John's email until the morning? What is the worst thing that can happen if you don't check your text messages before heading to bed? And, will starting that report at 10:30 at night really get you ahead?
Don't take your phone with you to bed
Many of us feel 'naked' without our smartphones, but they can actually be doing more harm than good, especially when they sleep beside us every night. Set some boundaries about when and where you'll use your phone at home, and stick to them. It's hard to do, but you don't need to be contactable all the time!
For me, Friday night is family time. So, on a Friday night, I leave my phone in my bag… on silent! Voicemail was created for a reason, and if it's that important, they will call back. Any email can also be addressed the next day. I am not a doctor that the saving of someone's life depends on me.
If you're stuck in a routine of taking your phone into the bedroom, start by turning your phone off about an hour or so before hitting the hay, and keep your phone out of reach when you're lying down. Better yet, keep it in a completely different room!
And of course you can't make love to a phone, so be  firm with yourself; if you have the power to make the decision to change, you must have the discipline to stick to it.
Take a break between work and home
If possible, take an hour or so between finishing work and heading home for you time. Whether you're hitting the gym, going for a stroll with a friend, meditating or just reviewing the day in your mind or (like I do) enjoying a post work ice-cream treat, make time for yourself!
Give yourself the chance to switch your mind from work mode to home mode; it'll help reduce your stress levels and allow you to fully relax once you do walk in the door.
Get yourself a hobby
Get a hobby. It might sound simplistic, but find something you love doing so you can have fun in your own time. I love adding to my collection of crazy, cool gadgets and 'gimmicks', and driving my family a little crazy with them. Yes it's fun to video my wife cooking the dinner from my radio controlled helicopter, or to chase the dog with an electronic toy cat.
On the weekend, find the time to achieve something non-work related. It'll benefit your business interactions come Monday morning, and it'll also add value to your downtime. And I think anything that helps you ease into the working week is a plus!!
Always take your lunch break. It's called a break for a reason.
Take advantage of your breaks throughout the day, and better still, take them without technology. At FFCo we've got our very own team recreation room, fitted out with a cabinet of Cold Rock Ice Cream, lounges, synthetic lawn, garden gnomes – it's the perfect place for our team to relax and have a bit of fun.
We wanted to create an oasis to encourage the head office team to unwind and recharge their batteries. I think it's better for productivity too! Win win!
Get some fresh air
There's nothing like an evening walk to clear your head and de-stress, particularly if it's time you take to catch up with family or friends.
I even like catching up with team members for 'walking meetings', where we can take some time outside to get some fresh air and talk openly… it's a great way to find out how your team is going and lend advice in a less formal setting.
All in all, you must allow yourself to value your time away from the office and enjoy the outside world. So, when you can, get up from your desk and take advantage of it!
Don't sweat the small stuff
And finally, don't sweat the small stuff. Always ask yourself whether you need to address an issue straight away? Is the situation urgent or can it wait until the morning? You need to be the judge! And remember, it's OK to say 'no'.
Encourage yourself and those around you to set boundaries and get into good habits. If you're constantly sending emails after work, making and taking late night phone calls, those you're in contact with, will expect you to be available, 24/7. Support a healthy work/ life balance for you and your team and your family – only you can set this up for yourself!