How to develop an effective m-commerce strategy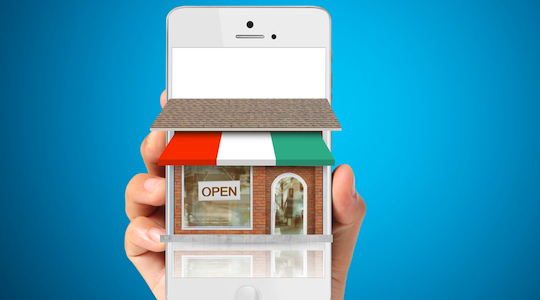 In light of Google's recent switch to favour mobile-friendly sites, Shaun Ryan, CEO of SLI Systems, offers some advice on creating an effective mobile commerce strategy.
Mobile commerce is exploding. It's inevitable that as consumers adopt mobile devices, they'll also find value in shopping via a handheld screen. In fact, Google has just announced that for the first time ever, it has recorded more searches from mobile devices than desktops.
On 21 April, Google further expanded its mobile-friendliness ranking signal to reward mobile-friendly sites with higher search rankings and demote those that fail its test – some call this 'mobilegeddon'.
The challenge for e-tailers is to make mobile shopping fast and convenient as smaller screen sizes provide browsing and searching limitations and can also make it harder to complete purchases. Due to these constraints, effective site search tends to be the most critical aspect of delivering a satisfying shopping experience on your mobile site – particularly when it provides fast, relevant results.
There are many moving parts when it comes to developing an m-commerce strategy. Before getting started, it is best to keep the following three considerations in mind to ensure your mobile site replicates your in-store and online customer experience.
Here are three things to consider before developing an m-commerce strategy.
1. Ease of use
Google's number one recommendation for building a mobile-friendly site is: make it easy for customers.
Navigation on a mobile site (and on a regular website) is important, especially if we keep in mind that mobile devices offer limited space. Make sure the buttons on your site are big enough and leave sufficient space between icons. You don't want visitors to accidentally navigate to the wrong page. Visitors will find this frustrating and will leave your site. To best guide users through a mobile site, keep site design sparse.
2. Accessibility
Google's second recommendation for building a mobile-friendly site is: measure the effectiveness of your site. Optimised site search is a vital part of delivering a satisfying shopping experience to mobile users as it helps visitors quickly and easily engage with the site – often increasing conversion rates and average order values, and lowering bounce rates.
Lesley Klein, director of e-commerce at e.l.f. Cosmetics, reported: "Conversion for mobile visitors using site search is four times the rate versus mobile users who don't use search. With 30% of our online traffic coming from mobile devices, we're providing a seamless shopping experience no matter how or where people come to e.l.f."
Optimised mobile sites make it easy for customers to shop. Whether Mobilegeddon ends up significantly impacting SEO or not, your optimised mobile search will strongly contribute to better online shopping experiences and conversions.
3. Relevance
One of the keys for success in online retail is to be relevant. A fully functioning search box is essential for quickly and effectively helping shoppers find desired products and information. If customers can't find what they desire they can't buy it. Whether you have a browser-based or app-based mobile site, the search box should be prominent and at the top of the page.
A final thought
Don't overdo it or your mobile site will look cluttered. It's important to maintain a streamlined and relevant experience so shoppers can find the products they want quickly, and move towards a purchase without having to wade through more 'stuff' than they need.