Volvo's global marketing strategy: fundamentally changing the way cars are marketed and sold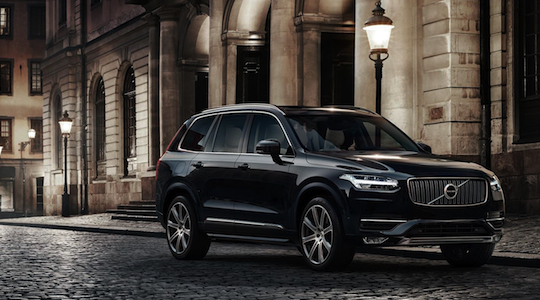 Tom McNamara and Asha Moore-Mangin, of The ESC Rennes School of Business, look at how Volvo is transforming its global marketing strategy by tapping into its Scandinavian roots, following its acquisition by a Chinese firm.
Volvo, the 87-year-old Swedish car company, is in a delicate situation. In 2010 it was bought by the Chinese company Zhejiang Geely Holding Group, normally referred to just as Geely (previously, Volvo was owned by the US carmaker Ford). Since then, the company has been walking a fine line, trying to stay true to its Scandinavian values of safety, environmental concern and classic understated design, while at the same time trying to appeal to affluent Chinese buyers who demand more luxury and performance from their cars. In August of 2014, Volvo launched a stylish new sport utility vehicle (SUV), the XC90, in an effort to bring these two worlds together.
The XC90 is Volvo's attempt to break into the premium automobile market, an area normally dominated by its much bigger German rivals. The company said that prices will be similar to what one would expect to pay for an Audi. In 2015 Volvo plans on releasing a sedan version, tentatively labelled the S90 sedan, which will be primarily aimed at the US and Chinese markets. Volvo needs to make some radical changes to its marketing strategy because although it is a market leader in Sweden, it has had stagnant sales for years in the rest of Europe and the USA. Encouragingly, at the moment it is experiencing significant growth and increased market share in China.
Redefining automobile marketing
In addition to its attempts to blend Scandinavian sensibilities with Chinese demands for luxury, while at the same time trying to move upmarket, Volvo recently made another announcement: it would like to completely change the way cars are marketed and sold, and redefine the concept of customer service and customer relations. Not bad for a company that used to be mocked for making money by, "Selling schoolteachers cars shaped like bricks".
Volvo's new strategy is called the 'Volvo Way to Market,' and it is nothing if not ambitious. "For decades, car marketing has been following a certain pattern," which has been too conservative and lacking in imagination, says Alain Visser, senior vice president of marketing at Volvo. He believes that this new plan will finally allow the Swedish company to "Implement a strategy that is geared towards its own needs". It immediately calls for a doubling of the amount of money that the company will spend on marketing over the next five years (but even with this, the company's marketing budget is still no match for its largest rivals). The company plans on highlighting its Scandinavian roots in all of its marketing and communication efforts, and will focus more on developing its brand. As part of its new marketing initiative, the company also announced that it will be extensively renovating its dealerships to give them a true Scandinavian 'feel'. This means that all waiting areas will be fitted out with Swedish furnishing as well as offering Swedish refreshments and snacks. It will be curious to see how this will play out with Li Shufu, the chairman of Geely and the ultimate owner of Volvo. He is known for making regular trips to Sweden to visit the local headquarters. In the past he has complained about how the interiors and design of the cars were "too Scandinavian" and offered advice about what he thought his rich Chinese friends were looking for in a car.
Cutting back on corporate sponsorship
In a radical departure from traditional marketing strategy, Volvo also announced that it would be cutting back drastically on corporate sponsorship activity and will basically remove itself from auto shows, something that, until now, was unheard of. Instead of following the annual car show circuit, visiting the same cities year after year mixed in with every other automobile brand in the world, the company said it would be striking out on its own. Volvo said it plans to focus on just one auto show in each major region once a year, namely Detroit in the United States, Geneva in Europe and Shanghai/Beijing in China. These reduced events will then be complemented and supported by additional communication and branding activities in other important markets.
Also apparently on the chopping block is Volvo's participation in auto racing, with Visser insisting that "Motorsport does not conform with our brand". Oddly enough, fans of yachting need not worry. The company still plans on sponsoring the Volvo Ocean Race, a triennial event in which boats race across four oceans and around six continents, covering 30,000 miles and taking nine months to complete. The strategy behind limiting the number of corporate events, but focusing more intensely on the ones that remain, is to differentiate Volvo from other car companies and allow it to get its message out more clearly.
Improving service
The company also announced that it will improve its digital platform in an effort to better engage and serve customers. Volvo believes that 80% to 90% of car buyers first shop online before going to a showroom. The company is upgrading its online platform in order to better integrate the online brand experience with the in-showroom brand experience. Customers who go online will be given a standard choice model which they then can personalize and upgrade, designing the eventual car they would like to buy. They will even receive a short video showing what the car will look like when finally delivered. Volvo does not see online purchasing as a replacement for car dealerships, but rather as a complement, since cars bought online will still have to "pass through the dealer network," says Visser.
Even more innovative is how the company said it will focus on customer service and developing personal customer relations. Volvo's new marketing strategy calls for every customer who buys a new car to be assigned their very own service technician. This representative will personally deliver their car to them and thereafter will be on call seven days a week for as long as they own the car. The service has already been introduced in Sweden, with plans of rolling it out worldwide by 2018. Volvo wants to build a personal relationship with their customers, and believes that providing a personal technician is the best way to do it.
Boosting digital advertising
According to Visser, the company is looking beyond the traditional ways of marketing cars through print, TV, billboards and corporate sponsorship events, and plans on increasing the amount of money it spends on digital advertising. Volvo said that it will focus on messages that develop its brand, and tailor the types of media that it uses, and how it will use them, according to the nature of the local markets that it operates in.
"TV is best for some markets, but in Southern Europe, for example, billboards are very efficient," says Visser. It is hoped that through these innovative changes in the way Volvo markets its cars, sales will double in the next five years.
For more from Tom McNamara and Asha Moore-Mangin, check out Gucci online: old-world tradition meets modern digital marketing.