Landor: Artisan brands, startups to overrun big business by 2050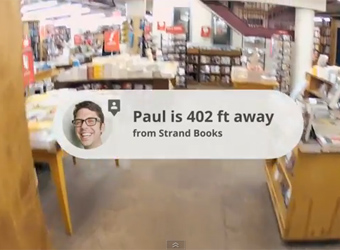 In the future there will be no traditional banks, entrepreneurship will overrun big business, middle-market supermarket giants will perish and artisans will be the new celebrities, according to brand and design consultancy Landor Associates.
Painting a picture of the future for industry representatives at a breakfast in Sydney this morning, Landor forecast that by 2050 social, political, economic and technology trends will create an environment where business is driven by people power and an ideas economy rather than products and services.
Director of strategy at Landor, Tabatha Taylor-Ziane, said the future of business and brand will be pure chaos as ideas take on greater value than physical products and technology makes manufacturing achievable for everyone.
Entrepreneurs and artisans will be rewarded for their ideas and take over from big brands, Taylor-Ziane predicted, hinting at a future where niche players will be able to gain traction with greater ease. "In the idea economy everyone for the first time in history will be fairly rewarded for ideas… If your company won't reward you for your ideas the marketplace will."
One of the key trends expected to drive this change is the appreciation of artisan – the desire for craftsmanship, beauty and authenticity in all areas of life.
"Artisan is becoming a much more mainstream trend, so it is impacting on the sort of experience people expect well beyond the bakers and the café," Taylor-Ziane said.
She predicted that the trend could cause the death of middle-market supermarket players, creating a dynamic where niche players at one end and value propositions at the other prosper while the middle fades away.
Trends such as this are potentially already impacting on surf brands, with the corporatisation of Billabong, Rip Curl and Quicksilver causing them to lose credence with the independent, grass-roots based surfing culture. Taylor-Ziane warns that brands should stay true to their roots to ensure niche players do not encroach on their territory when addressing the artisan trend.
Regardless of category, brands should ask themselves how they can give customers a crafted product or experience, make customers feel that they are getting the best with exquisite attention to detail, and show customer they're connoisseurs in their fields.
Other trends Landor predicts will impact in the long-sighted future is disruption, or breaking the rules beyond comprehension. Taylor-Ziane gave examples of batteries that can be recharged with any liquid, living architecture grown out of live materials, and 3D printing that can print clothing, food and other products to take manufacturing into the home.
Knowledge as the new status symbol, ultra urbanisation and virtuality where augmented reality become embedded in everyday life, a project Google is working on under the code name 'Glass', where also noted trends set to impact the marketing world.