Martech news: Marketo+Wunderman, Adobe, Pureprofile, WiPro+SugarCRM, Reuters+SAP, AdRoll State of the Industry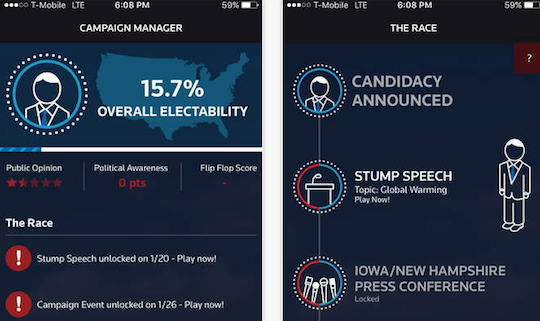 Marketo and Wunderman partnership
Marketing software provider Marketo and leading global digital agency Wunderman announced on 9 February a strategic partnership to introduce data and measurement behind every customer interaction, a solution they are calling 'insight driven engagement'.
"This partnership foretells the natural future of the advertising and marketing relationship, one in which CMOs are able to clearly demonstrate results and impact" says Greg Taylor, managing director Australia, Marketo.
Marketo's marketing automation and marketing management applications combined with Wunderman's approach to data-driven insights and engagement, will give brands the opportunity to engage customers in a cohesive way across all digital channels and measure how marketing spend drives revenue.
Adobe launches 'Experience Manager mobile'
At the GSM Mobile World Congress in Barcelona, Adobe announced the launch of Adobe Experience Manager Mobile. The service will simplify the process of building and managing enterprise apps, which allow employees to use apps that are as simple as consumer apps. The service also allows developers to extend the functionality of these apps by connecting them to CRM, and enterprise resource planning.
Other features will allow enterprises to use existing content and data, build and extend apps, centrally manage all apps and through connection with Adobe Analytics, can measure success of apps and therefore optimise app performance.
Pureprofile acquires Aus/NZ assets of Effective Measure
Big data technology and programmatic media company Pureprofile Limited acquired the Australia and New Zealand assets of Effective Measure, a provider of digital audience, brand and advertising effectiveness measurement.
The assets include publisher contracts and consumer behavioural data. Some of Effective Measure's high profile clients include Australia Post, Roy Morgan, Mamamia, as well as relationships with more than 60 online publishers including Yahoo!7, The Economist and Groupon Australia.
The assets are complementary to Pureprofile's current data and programmatic media offerings, and will strengthen Pureprofile's client base and broaden the media base, including 100 websites, from which consumer behaviour can be sourced.
Effective Measure operates in other markets around the world and this acquisition only relates to its Australia and New Zealand operations.
Wipro and SugarCRM announce partnership to deploy CRM solutions for global enterprises
Global IT, consulting and business process services company, has announced a partnership with SugarCRM, the company which allows businesses to create customer relationships via their CRM solutions.
As part of the partnership, Wipro is establishing a new SugarCRM practice within Wipro's CRM service line. The company is also building a SugarCRM Centre of Excellence, with SugarCRM trained and certified employees who can attend to customers worldwide.
SAP partner with Reuters to power data journalism in the digital age and deepen US Presidential Election coverage
Market leader in enterprise application software SAP hsa partnered with global newswire Reuters to bring tools for the media industry's digital transformation and powers Reuters' data journalism for the US Presidential Electio coverage.
With the partnership, Reuters has deployed the SAP HANA Enterprise cloud service as the new backbone for the Reuters Polling Explorer website, and the SAP Mobile Platform to build the 'White House Run' mobile app, which allows users to manage their own mock presidential election campaign.
Furthermore, the partnership will allow Reuters editorial teams to access SAP Lumira software, which can be used for analytics and insight, to assist journalists with the exploration of data and creation of visual stories.
AdRoll 'State of the Industry' report reveals struggles with attribution
AdRoll has introduced the 'State of the Industry' report, which looks closely at the advertising and marketing landscape across Asia Pacific. In partnership with third-party research firm Qualtrics, 265 industry executives were surveyed. Key finding include:
41% aren't sure how to effective implement or analyse attribution tracking,

92% of marketers are planning for programmatic ad budgets to increase or stay the same in the coming year,

52% of B2B marketers are currently retargeting on mobile, compared to only 41% of B2C marketers, and 

92% consider attribution as critical to success.
Other findings include:
55% of marketers are seeing greater return through programmatic ads compared to traditional media buying,

ANZ marketers purchase programmatic ads across a wide of channels, most common being social media, at 68%,

more than 50% of marketers list social media as the hottest topic in retargeting, followed by email retargeting in second place, and

31% intend to increase their retargeting budget over the next 12 months.