Martin Lindstrom, pioneer in brand and culture transformation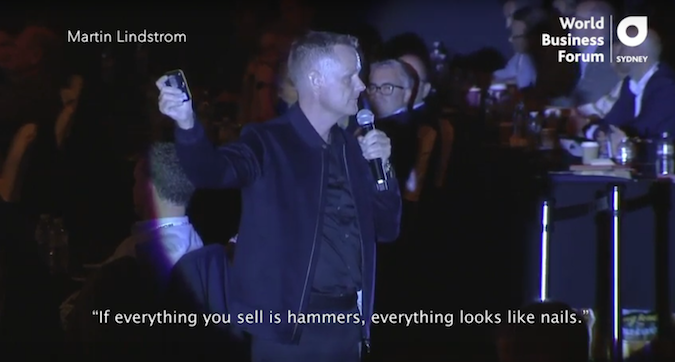 Martin Lindstrom is one of the world's premier brand experts, advising Fortune 100 companies on how to drive change through consumer insights, innovate in a commodity world, and build future-proof brands.
He has carved out a niche as a global expert and pioneer in the fields of consumer psychology, brand marketing, and neuro-scientific research. His bestselling books include Buyology, Brand Sense, and Small Data, which have been praised for his unique approach to transforming businesses.
Over the course of his career, Lindstrom has developed an unorthodox way of doing what every company says it wants to do: understand its consumers' deepest desires and turn them into breakthrough products, brands or retail experiences.
His groundbreaking work on the 'science of why we buy' has been hailed as world-changing by Time magazine, who voted him as one of the 100 most influential people in the world, and his book Brand Sense was acclaimed by the Wall Street Journal as 'one of the five best marketing books ever published." His upcoming book, The Ministry of Common Sense, details how restoring logic in your company is what your organisation needs to empower original thinking.
Lindstrom is presenting at this year's World Business Forum, Sydney, on 27 and 28 May. Marketing readers can access an exclusive 10% discount for their own tickets, as well as for colleagues and clients, using the code MARKETINGMAG
Topics that Martin will be covering at the World Business Forum Sydney 2020:
Utilising human observation to reveal the needs and impulses of consumers – and drive innovation around your product or brand
the dangers of bureaucratic bottlenecks: creating a culture that allows innovation to flourish
challenge established thinking and find your purpose: a practical guide to designing and implementing transformation in your organisation, and
how to ensure that great conceptual thinking and big ideas don't drown in politics, bureaucracy and compliance.
Full disclosure: Marketing is a World Business Forum Sydney media partner.