Cartology unveils new innovations for Woolworths outlets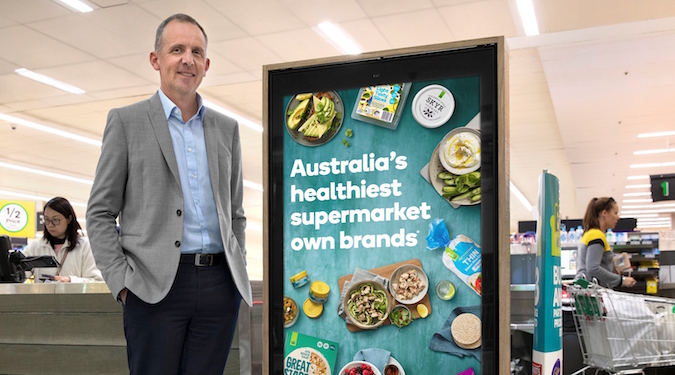 Cartology, Woolworths Group's new retail media business, has unveiled a number of new innovations.
Cartology will support partners of the Woolworths Group in engaging their mutual partners with a national digital screen network across Woolworths supermarkets and new performance tracking modelling.
The screen network will see a new digital screen at the front of every Woolworths supermarket countrywide by year's end.
"The digital screens will be uniquely positioned at the front of each supermarket," says Cartology managing director Mike Tyquin (pictured), "they'll be dynamic – allowing relevant messaging to be adapted to a specific store and also updated quickly if required."
Another new innovation, Cartology Promoted Products, enables brands to be placed at the top of search results on Woolworths Online and BWS.com.au.
"Brands will have the ability for increased 'on-shelf' visibility in the digital shopping environment," Tyquin says.
Finally, the Cartology Perforance Model lets Tyquin and team track and ensure it is meeting the objectives set out for brand partners through feedback and dynamic data, to quantify ROI.
"Cartology is a response to the changing retail and media landscape," says Tyquin.