Vending machine of the future? Smartbox brings sampling campaigns to Australia
Smartbox, a new outdoor media and retail installation, has entered the Australian market, allowing advertisers to integrate products into the point of advertising.
Smartbox is the amalgamation of a vending machine and a digital outdoor installation, arriving via Australian automated retail solutions company SVA Vending. Replacing the glass front panel of conventional vending machines, Smartbox units are equipped with a fully automated and digitised screen – in 55 and 32 inch formats.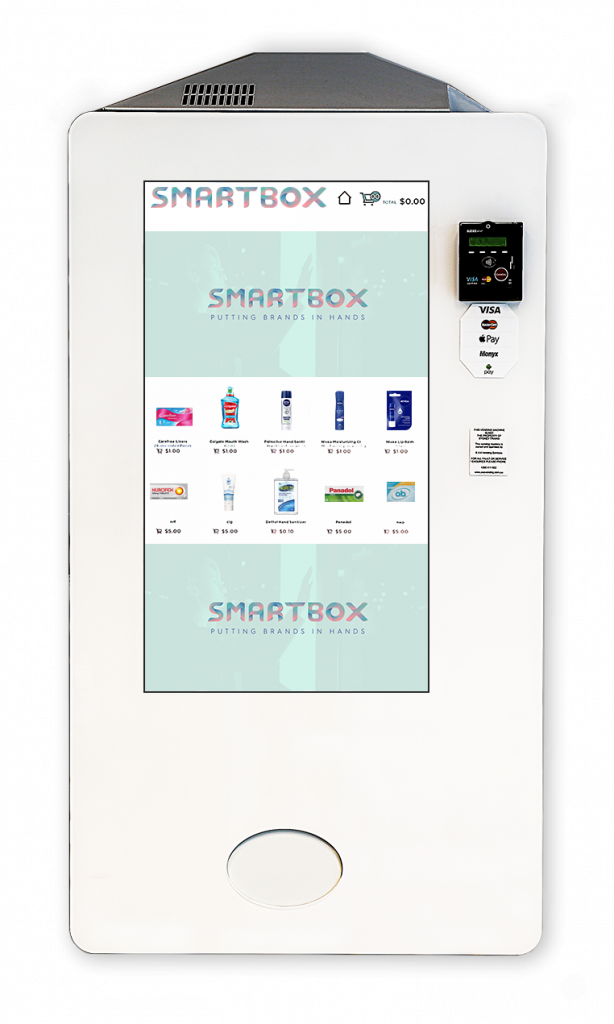 The technology relies on the neuromarketing principle of sequential sense interpretation, where the first sensory system to develop – and the last to leave us after taste, smell, sight and hearing have failed – is touch. The tactile element of Smartbox's OOH units, according to Smartbox, aids in developing warmth, familiarity and most importantly, trust, between consumer and brand.
"To overcome consumers, advertisers and agencies' scepticism, putting brands in hands is the value proposition that Smartbox brings to market," says Smartbox founder and CEO Navdeep Tuteja.
The Smartbox introduces the concept of sampling campaigns to the Australian market, where an individual is able to retrieve a sample of the advertised product from the vending machine the advertisement is housed in. Smartbox expects sampling campaigns to "leapfrog conventional approaches" by integrating products into advertising messages and capturing customer data.
Beyond being a smart vending machine and a digital OOH unit, Smartbox also acts as a point of sale, a wifi hub and a gaming station. Smartbox says smart kiosks are at the "bleeding edge of the industry", turning advertising into a means for experience, not just an end.
More than 200 Smartbox units have been deployed to run multiple campaigns across NSW trains and other locations in both Sydney and Melbourne.
Further Reading: