Personalisation promises – are brands biting off more than they can chew?
It's a fine line between curated and creepy when it comes to crafting CX. According to Claire Fastier, brands need to start listening to their consumers and learn to keep their promises.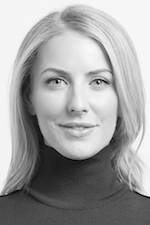 Getting customers to connect with a brand on an emotional level is a battle marketers face every day. But it's the underlying key to driving brand sales – and we know it. We just don't always know how to do it.
Too often brands are too caught up in their own internal processes and end up acting on what they think the customer wants, rather than what the customer actually wants. They fix things they think are broken or add new services they think are needed to keep up with changing customer expectations. However, often these are just quick fix solutions that don't get to the heart of the problem.
So how can a brand ensure it's giving its customers what they want and not just a quick fix?
Promises are not made to be broken
A brand's customer promise is more than just a declaration of its values and purpose. It also lays out what customers can expect when interacting with the business.
When thinking about customer promises, the Benjamin Franklin adage, "well done is better than well said", springs to mind. Never has it been more important to not just make your customer promises, but keep them. Yet, despite their best intentions, Aussie brands are overestimating the satisfaction of their customers.
InMoment's CX trends report found that consumers are twice as angry as brands anticipate (22% versus 11%) when brands don't live up to expectations. This anger translates to action with one in four consumers saying they'll leave a brand after a negative experience.
Nielsen's recent 'promise gap' survey, which focused on Aussies' relationships with their banks, further supports the idea that emotion, angry or otherwise, leads to action. The survey revealed that a staggering 3.1 million Australians are dissatisfied with their current financial institution and of that figure, nearly two thirds (two million people) plan on switching their account to a competitor in the next six months as a result. Although this was solely focused on consumers' relationships with finance companies, the same rule can be applied to almost any other industry: keep customers happy or risk losing them altogether.  
Treading the line between curation and creepiness
To better engage customers and improve overall satisfaction, marketers rightly use customer data to personalise the experience. The trouble is, there's a fine line between curation and creepiness, and many Aussie brands are knowingly venturing into creepy territory with over a third recently admitting that their personalisation efforts are creepy. What's more, with 34% of Australians admitting that they would stop buying a brand that they felt knew too much and used the information poorly to create a 'creepy' experience, brands really can't afford to cross the creepy line.
In order to create long-term customer value, brands must use the full range of customer data to forge authentic bonds, or relationships, with their customers – rather than a one off transaction. This is where technology really comes into play, as using data sensitively and professionally, you can really understand your customers' needs and support them in the way they need to be supported. This has been highlighted by chief executive of L'Oreal Jean-Paul Agon, who recently told CNBC, "The future of beauty will be more and more about technology, about quality, about formulation, about individualisation, about digitisation, about responding to specific needs."
The human touch
The human element of the customer experience has certainly blurred over the last decade due to digital advances, but that doesn't make it any less powerful in bridging the gap between brand and customer. In fact, our research shows that it's more important than ever before.
More than two thirds of consumers report that staff interaction remains the most significant and frequent contributor to positive experiences with a brand. Additionally, we found 68% of consumers account a negative experience to poor staff attitude, lack of knowledge and slow and unhelpful service.
Immersing your employees in a 'customer centric' culture starts from the top down. It's crucial to give your employees the tools required to have meaningful conversations with customers. After all, as ambassadors for your brand, they hold the satisfaction of the customer in their hands.
Tackling the social media minefield
Social media is undoubtedly a marketing asset to a brand however it's influence is greatly overestimated when it comes to creating impactful experiences. In Australia, a mere 6.6% of consumers report social media as a contributor to positive, memorable experiences, while more than 31% of brands estimated that it was – highlighting the vast disconnection between brands and consumers.
While social media can be used as a customer service forum for some brands, it is not the defining channel to form relationships. Brands need to invest in a number of delicate resources from staff to communications and even budget, to ensure long lasting relationships are built.
In order to remain relevant in the competitive landscape, it's no longer enough for brands to make customer promises, they need to deliver on them. Every element of the CX journey needs to be considered and acted on if you want to shift your customers from a once off transaction to a lifetime of loyalty.
Claire Fastier is VP and country manager at InMoment.
Further Reading:
Image credit:rawpixel