PetRescue introduces #PetMe AI tool to help dogs get adopted nationwide
PetRescue has launched PetMe, "the world's first AI that understands dogs," to help more rescue dogs get adopted.
"It's here to help more of them get adopted by recognising faces, breeds and characteristics of any pup images on Instagram to find a similar type available for adoption," says the product website.
Developed by DDB Sydney the product is inspired by the fact that online pets get a lot of social media love, with followers and views sometimes in the millions, whereas rescue dogs struggle to get attention.
As people who follow these popular dogs online are more likely to adopt if they find a candidate of their favourite breed, the PetMe machine learning identifies breeds, temperament, size and coat, and matches those qualities to more than 9000 available rescue dogs nationwide.
Users post any dog image to Instagram using #PetMe, and the AI will recognise the breed and auto-comment back to everyone offering a dog of matching qualities up for adoption.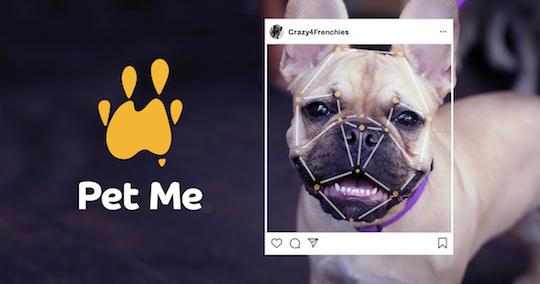 "There are so many pets getting lots of love and attention on Instagram," says creative art director Alex Newman, "while at the same time in shelters pets are having a hard time just getting noticed. So we thought, how can we use these Insta-famous dogs to help the non-famous ones find a home."
Creative copywriter Guilherme Machado says "it's such a normal behaviour to like dogs online, so we're using a behaviour that already exists to do some good."
Further reading