Boost Mobile adds esports to sponsorship strategy with big event signings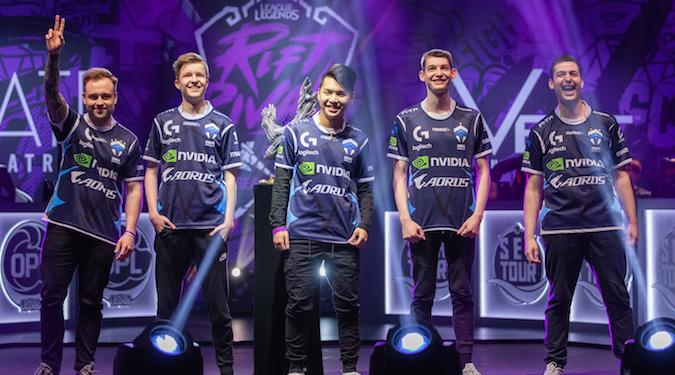 Youth telco Boost Mobile has announced new sponsorships in the world of esports.
Complementing current properties in action sports, surf, skate and music, the provider has signed on to be the Official Telco Partner of the Melbourne Esports Open and Naming Rights Sponsor for the Supercars E-Series.
It has also signed on as Telco Partner of Australian esports team The Chiefs (pictured).
A recent study by YouGov revealed that slightly fewer than four million Australians are watching esports, including 23% of all Australians aged 18 to 24.
The global esports audience is tipped to reach 380 million in 2018, made up of 165 million enthusiasts and 215 million occasional viewers.
"This is a fast-evolving and dynamic area, a new form of entertainment, where data and a great network have an important role to play," says Jason Haynes, general manager of Boost Mobile Australia.
"Esports and the broader gaming community is an area that appeals to our customers who are digital natives," he says.
As Official Telco Partner, Boost Mobile will have a strong presence including an activation area at the inaugural Melbourne Esports Open in September. The event, presented by TEG Live and Fairfax Events and Entertainment, will feature Fortnite, the League of Legends Oceanic Pro League Finals and the Overwatch Contenders Australia Season Two Finals.
"Boost has strong roots in youth sports and this partnership appears to be a perfect natural extension," says Martin Jolly, managing director of Fairfax Events and Entertainment.
Fortnite has seen a surge in popularity, with the YouGov study revealing it jumped from 45 million to 125 million players between January and June.
Boost holds an existing Supercars sponsorship of the Mobil 1 Boost Mobile Racing team, and its expansion into esports will see it further leverage this relationship as it becomes the naming rights partner for the Supercars E-Series, with the details of the Series to be announced by Supercars on Friday.
The Sydney-based Chiefs has delivered four championships in the League of Legends Oceanic Pro League, has represented Australia at the Intel Extreme Masters competition four times and is the Oceanic representation at the International Rocket League Championship and Eleague for Rocket League.
Boost also has standing relationships with the World Surf League and has in the past year been involved in the Bondi Bowl-a-Rama and the Aus X Open.
Further reading