Reading and responding to digital body language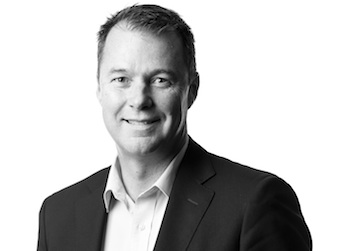 The better able you are to read the digital body language your customers and prospects provide, the better equipped you will be to satisfy their needs and make the sale, writes Paul Cross.
In the world of digital disruption, the consumer is king. The truly disruptive impact of the internet is much less about new channels than it is about empowering buyers through frictionless information flows and exceptional online experiences. This disruption is occurring at massive scale – and at the dizzying speed of the web.
Take purchasing, for instance. According to a study by global business performance advisory company CEB, consumers are now typically 57% along their purchasing path before they even talk to a supplier. Indeed, many customers will often purchase online without even visiting a store or meeting a sales person.
These trends are reflected in the figures. The NAB revealed in its most recent Online Retail Sales Index that Australians spent $A15.25 billion online in the prior 12 months, and that online shopping is garnering a growing share of the retail pie.
But these are early days – that $A15.25 billion still only represents less than seven per cent of total retail spending. There is a lot more growth to come.
Smart marketers realise this, and are learning to decode online behaviour by engaging with potential customers early in the buying process to gain competitive advantage. The trick is to be able to read the clues accurately and early – to be able to understand consumers' digital body language.
Steve Woods, Oracle's group vice president of software development and the former CTO of Eloqua, described the current state of play succinctly in a recent interview with PwC's Vinod Baya and Bo Parker:
"Before the digital era, information was a fairly rare commodity. To learn about a vendor, you had to interact with the vendor via a series of conversations. With that interaction, a professional salesperson had the opportunity to understand buyers and their interests through their body language and their reactions and so on.

"Fast-forward to today, and the information flows are fascinatingly different. The buyers have complete control over where they get their information; they search, read reviews, and compare specifications and opinions. The digital channels disintermediate the conversation that sales was able to have. Salespeople can no longer read a buyer's body language and understand their interests."
In such circumstances, you need to find a new way to discern the customer's needs.
Whereas the nuances of facial expressions, eye contact, head nods and crossed arms have long been recognised as traditional body language signals in the physical world, digital body language incorporates clues such as responding to emails or SMS messages, clicking on display ads or browsing a web site. Liking, sharing, following and tweeting are other familiar signals to help you interpret, better inform and serve the needs of your potential buyers.
In simple terms, digital body language is the aggregate of all of an individual's digital activity. Tracking this behaviour can help companies quickly identify the buyers who are showing interest in their products or services. Marketers then need to read these digital signals effectively so they can provide the right message to the right person at the right time, and build deeper and more valuable customer engagements.
Long gone are the days when consumers would visit the local store where the shopkeeper would greet you by name, know the type of product you would like and read the signals you gave them when interacting face-to-face. Instead, here are five strategies for reading and responding to digital body language:
Map the body language that will give you the greatest insight into your consumers – when did they last purchase, did they open the last email you sent them,
understand and utilise the behavioural data you have to drive the next action,
don't get bogged down in the detail – there is so much data available to marketers, it's important to understand the action you're trying to influence so you only collect and monitor digital body language that is relevant to this purpose,
establish marketing programs that are triggered based on consumers' interaction with your brand, and
time and place — consumers don't think of a brand as various channels, they want the interaction with your brand to be seamless and across channel at a time and place that is relevant to them.
In a quest for scale, marketers sacrificed personal relationships and instead offered a greater range and lower prices online. While consumer expectations for price efficiency and choice remain, it's now up to marketers to understand a consumer's digital body language to offer them the personalised experience they are accustomed to.
Putting people first
The rise of social media, the ubiquity of smart mobility and the growing centrality of customer experience has fuelled a fundamental change in the way people interact with brands. Interpreting digital body language has become a critical competitive skill as the marketing world shifts from traditional B2B and B2C tactics towards much more compelling 'human-to-human' (H2H) approaches. Those companies that are closely attuned to the digital body language of their consumers will be better placed to discover genuinely human insights from the plethora of highly complex patterns of online behaviour.
Of course, data plays a pivotal role in understanding and reacting to a consumer's digital body language. After all, the less face time we have with our customers the more we rely on what the data is telling us. It's critical for marketers to understand who is influential and who is loyal, and to connect these insights with thoughtful interactions. By analysing the timing, frequency, and click data of web site visits, marketers can zero in on the buyer's likes, interests and motivations. This way they can ensure consumers are provided with the information that best meets their needs – however far they are along the path to purchase.
Buyers have become accustomed to personalised engagements, on their terms and in their preferred channels. These days they are just a likely to be persuaded by their peers as by brand messaging. Or, as the head of the National Online Retailers' Association Paul Greenberg colourfully describes it, shoppers these days hunt in packs.
In fact, our own research suggests that 78% of purchases are socially influenced. So it is important to understand who your influential customers are.
High-performance organisations see that marketing holds the keys to identifying the right influencers and key issues within a buyer's organisation. Conversely, businesses that cannot track and analyse the behaviour of consumers are likely to find themselves at a competitive disadvantage going forward.
In a world were customer expectations are rapidly changing and constantly growing, the better able you are to read the digital body language your customers and prospects provide, the better equipped you will be to satisfy their needs and make the sale.