Seven and Samsung introduce VR and 360 mobile Olympics coverage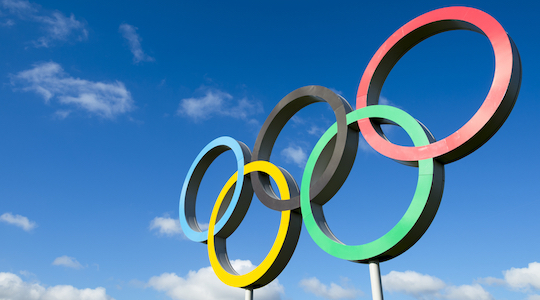 Seven and Samsung have announced the 7Rio VR 2016 app for the Olympics.
The Seven Network and Samsung Electronics have partnered to deliver 100 hours of live and on-demand virtual reality and 360-degree video Olympic games coverage.
For the first time, the virtual reality and 360-degree will be available to selected Samsung Galaxy phones compatible with Samsung Gear VR via the 7Rio VR 2016 app.
The coverage will include opening and closing ceremonies, men's basketball, gymnastics, track and field, beach volleyball, diving, boxing and fencing as well as highlight packages.
The app enables users to choose between multiple camera angles on live streams of selected sports, and share highlights on social media.
The partnership sees Seven further its attempt to "deliver the most technologically advanced coverage of any event" to date.
"These Olympic Games will be accessible to every Australian and promise to be the largest aggregated audience ever seen across platforms and screens," says Kurt Burnette, event director, Olympic Games and chief revenue officer, Seven West Media.
"The games content delivered and curated by Seven will be seen, heard, shared and discussed in many new ways with Seven as the driver," he says.
–
Related: Samsung launched its #DoWhatYouCant online videos and social campaign celebrating Australian Olympians' triumphs over adversity »
–
Perhaps unsurprisingly, this year's games are already being labelled the most social yet.
Samsung has been worldwide Olympics partner in wireless communications since the Nagano 1998 Winter Olympics.
Seven's broadcast agreement with the International Olympic Committee will extend to the PyeongChang 2018 winter games and Tokyo 2020 Olympics, with the option to also include the 2022 winter games and 2024 Olympics.
"We are thrilled to work with Channel Seven on this first-of-its-kind endeavour, connecting fans right to the action in Rio, powered by 360-degree storytelling, virtual reality and our Galaxy phones," said Phillip Newton, corporate vice president and CMO at Samsung Electronics Australia.
* * * * *
Coming up: Marketing's August/September print issue contains separate features on marketing the Olympics and virtual reality. Purchase a subscription and be first to receive a copy!
* * * * *