Shoppers abandoning online due to poor website performance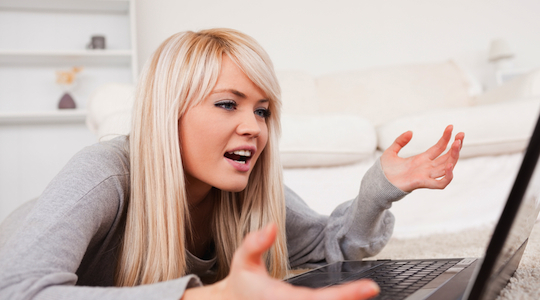 Almost half of online shoppers have abandoned a purchase or visited a competing website to make a purchase after technical frustrations, a study of 1000 people in Australia and New Zealand has found.
The survey, conducted by PureProfile for cloud company Rackspace, interviewed 1013 online consumers during April 2015 to find poor website performance had caused:
45% of respondents to abandon a purchase,
47% to purchase the same product from another website, and
29% to purchase the product from a bricks-and-mortar retailer.
The average online shopper in Australia and New Zealand spends 15.5 minutes browsing for items in online retail stores.
Rackspace ANZ director and general manager Angus Dorney says retailers should apply the same "simple old-fashioned customer service values" to their websites: "It should be inviting, easy to navigate and helpful."
Perceptions and preferences
The study found online shoppers had conflicting beliefs about the benefits of online versus traditional retail.
79% of women and 67% of men want the option of free returns or same day delivery, and 57% want simpler checkout service.
Benefits of online shopping
76% of Australians and 64% of New Zealanders believe shopping online is cheaper than in-store,
36% have chosen an item in-store then gone online to buy it at a cheaper price,
54% believe online offers more variety, and
83% shop online for its convenience.
Criticisms of online shopping
44% of respondents believe in-store shopping is quicker when they know what they're looking for,
43% prefer the service given in-store,
42% say online search categories fail to meet their needs,
42% have found websites do not provide specific enough options for them, and
37% believe online shopping should be easier and more intuitive.
Attitudes to advertising
The top frustration from those abandoning online stores was an excess of advertising on the sites. The top three reasons are:
Too many pop-up advertisements (42%),
service online is not the same as in-store (34%), and
too time consuming to narrow down options available (28%).
29% of New Zealanders and 19% of Australians believed targeted advertising would improve their online shopping experience. 15% believe targeted advertising is currently effective.
21% of respondents reported receiving personalised marketing emails but 69% said they would click through an email if it offered a discount on an online retail site.