Six tips for a smooth international growth marketing strategy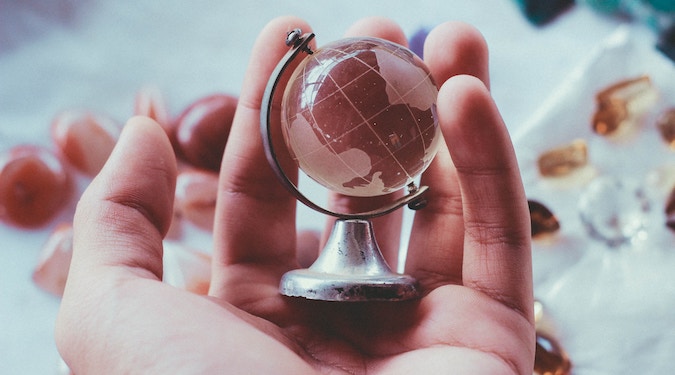 For companies with a strong growth trajectory, international markets are worth considering. According to Luxury Escapes' Jason Shugg, no business will have the same expansion model and it's crucial to consider how your marketing expansion plan reflects the broader business growth strategy. 
Here are six things marketing leaders should consider for a successful global strategy:
1. Get the landing pad right
The first six months are critical to any new market, from finding the right customers to building partner relationships.
At Luxury Escapes, our model is based on the business reaching certain critical mass in an international geography with a certain level of revenue – and enough upside in the market – before we expand to that region. We'll enter the market with a conservative approach: we launch with a couple of people working from a co-working space to put a foot in the market and grow fast without overcapitalising.
As you set up the international team, don't forget systems at a HQ level will also need to adapt to support new markets. We have a 24/7 call centre in Melbourne that covers the world so we know that at any given time we've got enough people to deal with any customer requests, anywhere across the world.
2. Find the right people on the ground
In a new market you need people that you can rely on and who you can balance the local needs of the business with the broader international strategy.
We view each of our international businesses as a 'business in a business', so while they are accountable to managing their individual targets and strategy, they are part of our global approach. We continue to run centralised functions through our HQ here in Melbourne (payroll, HR, legal) while the market-centric teams are all based in the region.
3. Leverage partners to help do the heavy lifting
Local partnerships are a fast way for your brand to build relevance in market through the brands you mix with.
We view local partnerships in two ways. The first is through external partnerships with like-minded brands. These are identified in our pre-launch phase and have become a core responsibility for our local in-market teams. It's all about creating valuable relationships and finding bespoke ways to collaborate, based on our local audience and their interests.
We also use many partners to help us in the local market from an internal perspective. While it's strategic for us to centralise the majority of our business, we invest in getting the best local expert for any market specifics, such as local HR laws or tax structure.
4. Localisation is about more than language
Speaking the local language is important, but so is getting the nuances of the local language right. For instance, our tagline 'the world's best holidays' doesn't quite work in the US, because they take vacations, not holidays.
Language plays an enormous role in making a brand feel local and relevant to the customer in-market. When we started in the US we had local writers help us out with rewriting our content on our website for the US audience, and we're using language technology to open up new markets that were historically difficult for us to operate in, such as South Korea.
5. Tell a consistent story while scaling personalisation
While local relevance is core to international marketing success, building a strong brand requires being clear on what and who it stands for globally. When you see a piece of communication from Luxury Escapes you should know it's from Luxury Escapes no matter where you are in the world, but the communications from market to market are informed by the local sensibilities.
Technology is a great tool for enabling personalisation without compromising brand. Because we've been operating in Australia longer than our international markets we can test both processes and content that drives the most value, then optimise this approach across our global markets through machine learning. We've invested in machine learning in the business so we can have structures that will scale internationally without the human resources needed, learning and delivering local customisation.
6. Set realistic growth goals and cross-market metrics
It's easy to get seduced by the size of a market (particularly when you're seeing other businesses casing in on it) but you may want to temper your enthusiasm when you start out in a new international market.
The reality is that international expansion can be difficult to get going and not all businesses work on a global scale, so it's important that you know which metrics are most important to the business across all markets.
At Luxury Escapes, our subscription database is our primary customer metric, as it means there's an interest and intent in our business – that's the key measurement we look at across all our markets. As long as subscription numbers are increasing, we know we're on the right track, regardless of location.
Jason Shugg is CCO at Luxury Escapes
Further Reading:
Image credit:Fernando @dearferdo