Snap launches a new way to online shop involving augmented reality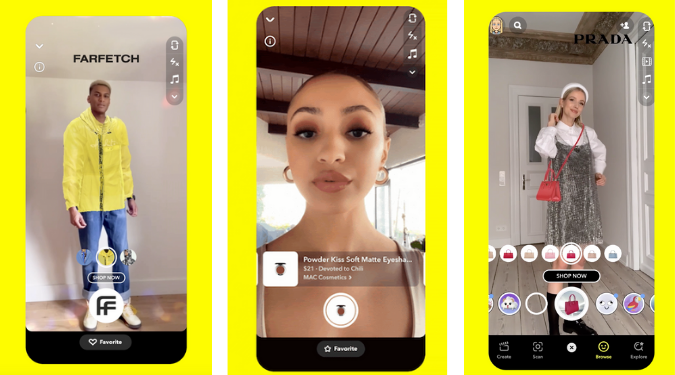 Shopping online is becoming a more immersive experience. Snapchat is leading the game with new features enhancing the shopping experience for both brands and consumers. 
For users
Don't want to go into a brick and mortar store? Not a problem! With Snap's latest updates, bring the changing room to you. The augmented reality (AR) experience has become simplified. Users will be able to see prices, descriptions and given unique URLs to purchase. It also gives the ability to "try on" products with new Lens Product Cards. Like what you see? Simply tap on the item and purchase it.
For brands
The new updates are also beneficial for brands. It gives an opportunity to sell more product as well as track trends. The new lenses are 'catalogue-powered', meaning it links directly to the item. This gives users the ability to purchase in the app and provides the brands with real time analytics. 
Being able to watch analytics live can help the brand to track consumer trends and product engagement. These insights will allow marketers to make informed and immediate decisions. Marketers can also leverage Snapchat's AR try-on as an early indication on which products the users are engaging with. 
For marketers, the advances to Snap's AR technology is future-proofing the app. Creating a fun platform for users to experience the product and streamlining the purchase has the propensity to be a game changer.