The death of the discount: have sales lost their value in the eye of the consumer?
At a recent breakfast panel hosted by Marketing, four industry leaders discussed retail discount sales and debated whether or not they've lost all meaning and effectiveness when engaging consumers.
Earlier this year, Marketing and event partner AdRoll hosted the 'Retail Rising' breakfast Q and A panel, made up of Alexa Lundin, head of marketing at Specialty Fashion Group, Andrew Clarke, founder and CEO at Cash Rewards, Jonas Katzellenbourg, head of strategy at We Are Urban and Ben Sharp, AdRoll's managing director. The first question on the agenda was discount sales – specifically end of financial year sales – and whether they've lost value in the eye of the consumer, who is, today, bombarded by sale messages and discount ads on a daily basis.
–
Featured event: Don't miss Marketing's next panel: Avoid the Holiday Horror: how B2C marketers are preparing for the most competitive time of the year »
–
Marketing: The frequency of sales periods throughout the year seems to be constantly growing. Is the end of financial year sale still relevant or has it lost value? Does it make up a big part of your strategy?
Alexa Lundin, head of marketing, Specialty Fashion Group
The end of financial year sale has lost its credibility in the marketplace.
Even for us, coming off Mother's Day, which was a huge event – we went up to 40% and even 50% off to try to get customers in the door. Now with our EOFYS which launched this week, we're not getting the same uptake.
Our customers are used to seeing all the promotions. She's been bombarded. She's been trained. She's on the drug.
Even now, we've been taking up to 70% off. The difference between a 40% or 50% to a 70% discount just isn't there. She's not excited any more. What are we going to do differently every year?
Where it still is relevant, however – in a lot of businesses but definitely in retail – is as you come to the EOFY you do have a stock clearance issue.
For example, for us online, we've still got 13% more stock online than we did last year. But actually, our closing stocks need to be at a certain level to enter the new year, otherwise you carry that over.
Increasingly, we have to be smarter, whether it's a timing issue – like 'do we actually have to push it back later? Is that really going to be the right decision?' Are we going to end up in week 53, when we've got one week to go to hit our stock closing position?
Jonas Katzellenbourg, head of strategy, We Are Urban
As a business, do not get involved! Do not get involved at all.
The average retailer is on sale 157 days of the year now. There is no incentive for me as the customer to actually participate in any of these sales. I know that next weekend or tomorrow there's going to be a sale.
You are seeing the Australian business landscape littered with the bodies of dead retailers.
What we need to be doing is thinking smarter about what these promotions actually look like. Instead of training customers – 'I'm going to give you 20% off, 70% off, 80% off' – we need to be looking for other ways to add value to that purchase. Is it gift with purchase? Is it luxury experience? All of these things to implement cost the same amount of money as what it costs to actually discount a clothing line.
That would be my two cents.
Ben Sharp, managing director, AdRoll
I have a bit of an opposing view here. What I would say is, the EOFY is a really important time of the year for retailers to think about how they acquire new customers and up-sell to existing customers. Many consumers are wired to think about shopping at certain times of the year.
They're wired to actually think, 'Well, it's the second half of June, I'm going to go get a great deal if I go in store or shop online.'
If you're a retailer and you're not playing in the sale space – especially at the EOFY – you're missing a huge opportunity to attract, convert or grow your customer base. It's really important to think that way.
How you execute on that becomes really important. Should it always be a discount war? That's hugely damaging for any business. Is Top Shop an example of that? The story of it going into administration, maybe, or maybe not. But if you're not structuring your business around times consumers are thinking about buying from you, then I think you're missing a big opportunity.
My view is definitely play in the EOFY space, but do it in a really smart way. Think about your execution, your strategy of how you're going to do it.
Alexa Lundin: We have different segmentation within our customer database. We do have a large proportion who do only shop in that EOFYS. Bargain hunters.
For us, as a brand, we protect our best customers and we don't serve them the EOFYS ads. We target those specifically. You absolutely have to be smart. Bringing those products to life: how can you show better ways to wear? How are you going to do it different, even to the competitor next door?
It is survival of the fittest. It really is. It's huge out there. It's really impacting us.
How are we really going to protect Australian businesses? Our business has been in retail for years. How are we going to differentiate?
You have to. Ultimately, you've got stock to clear, you can't do all the nice things. Throughout the year you need to balance with those nice things. I don't think we brand-build enough in Australia. I think we rely on the goodwill, and we get a bit lazy. For all the international retailers coming in, it's made us all step up and think, 'Oh my gosh, we've got to do something.'
But what are we really doing? You've got to do that strategically throughout the year so that she is loyal, but then those bargain shoppers are always going to be bargain shoppers. You might get her to buy one extra purchase from you, and better for her to come to you than your competitor who will be on sale if you're not.
Jonas Katzellenbourg: Let's have a little bit of friendly debate here!
One of the things to think about… Another really good indicator is Visa, Mastercard and Amex. They have quite good statistics around what the average purchase size actually looks like, and also what the frequency of that shopper looks like.
You find that the bargain hunters actually cost three times as much to service as a regular customer, whether they're going online or in store. Not only is their actual purchase size smaller because they're looking for the actual bargain, but their propensity to spend 40-60% less anyway is a really dominant factor.
You need to be thinking whether they worth actually serving. Is this customer making me money, or is it actually costing me to serve them?
I agree that you should always be on the hunt for brand new customers, and looking at the times of year to really gain them, but you've got to start thinking about what the cost is to actually serve each one.
It's better to have fewer customers who spend more than a wider group who are not very profitable.
Andrew Clarke, founder and CEO, Cash Rewards
I agree on the whole, but one thing we notice at Cash Rewards is that a lot of people who are bargain hunters are really cashed-up. A lot of the wealthier people in Australia are looking for a deal.
A lot of our traffic is a lot about deals.
What we've found is – I would have thought that a lot of these people were really bargain hunters with very little cash – retailers tell us that these guys are spending over and above the average order values, and really smashing it out of the park on their frequency of sale.
That's an observation that we see.
What we've noticed is these sales periods just do get bigger and bigger each year. The periods in between show a bit more of a lull. Click Frenzy went nuts over last year. We were up 30% or 40%.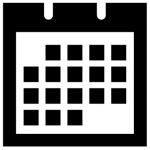 Free event
'Avoid the Holiday Horror'
22 August, Sydney
James Walmsley, senior marketing manager at Gumtree, Sophie Higgins, head of merchandise and marketing at Dymocks and Denise Wyer, head of sales APAC at AdRoll form the panel for our 'Avoid the Holiday Horror', our B2C marketing free breakfast event.
Find out how the best brands are preparing to not only survive but thrive in the lead-up to December. Our expert panel will discuss how top  brands in retail, entertainment, travel and other industries are planning and executing strategies that'll resonate with consumers in the most competitive time of the year.
Image copyright: sgoodwin4813 / 123RF Stock Photo