The rapid rise of Customer Experience (CX)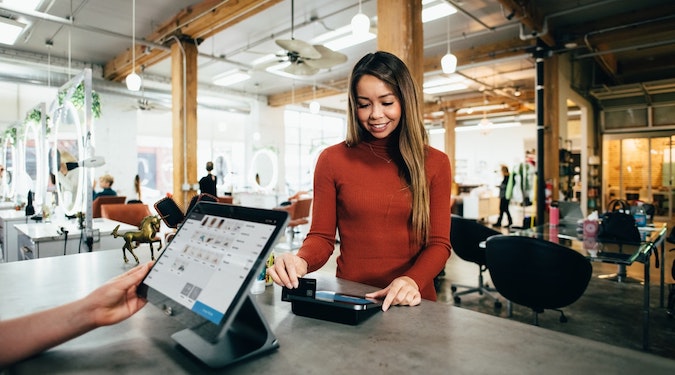 Perhaps the first thing to know about Customer Experience is what it isn't. Going by the name, one can be forgiven for assuming it simply means Customer Service. But, we know that isn't the case. The two terms bear much in common superficially and in practice. However, Customer Experience (CX) holds a much larger and developed understanding of what it means to serve and be in relationship to the customer. 
For a long time, customer service was what we called our interactions as firms and companies with our customers and clients. It was understood that the main touchpoints between any business and its customer is part the moment of purchase. It is then the systems and protocols of customer service for post-purchase. 
CX is understanding that the critical moments of any relationship between a firm and its customers don't begin at or around the moment of purchase. They also don't take a holiday until they need help again.
What is Customer Experience?
Customer Experience operates closer to how all human relationships work. It's defined by a holistic and fully embodied model of engagement. CX begins when a customer hears of a product or service. CX develops with an honest understanding of where customers are and what they need and want. The process continues past the point of sale as an uninterrupted engaged dialogue between customers and firm. Ideally, the customer will always know and have access to the firm's ideals and the services rendered. It is a commitment, one to better and more engaged business practices.
The field of customer service is now understood mainly as playing a role, a key one, but only a role in the realm of CX. The aforementioned touchpoints of time purchasing, and then returns, exchanges, or repairs represent only single parts of the complex web of customer and firm relationships and interactions that comprise customer experience. The relationship begins sooner and ends later, ideally.
Customer Experience in the age of digital transformation and digital adoption
This is another marker of the age of digital transformation and digital adoption. Our understanding of our relationships to our customers and clients are evolving. With this evolution, our technologies for creating and managing those relationships.
The era of digital adoption demands that we properly leverage all those tools in harmony to maximise what our business looks like in the new era. We know it's an ongoing, dynamic process, in which the proper tools must be utilised, which is where digital adoption comes in. A CX protocol will find full digital adoption indispensable if it's to uphold its end of the bargain in the relationship with the customer.
The rising embrace of Customer Experience
Companies and firms that rely fully or in part on consumer engagement are now pouring resources and placing a great deal of emphasis on ensuring that their customer experience — how the customer really feels while in their orbit or using their products and services — beats the experience of their competitors. Fully embodied and engaged CX protocols are a sharply rising field, and one seen as both here to stay and fully on its way up as a field and practice in business.
These developments, and their stakes for the world ahead, are worth revisiting and discussing both broadly and in detail. Major moves are being made at the company level, be it the incredible IPOs and market debuts of firms like Medallia and their surging debut in 2019, or the recent billion dollar IPO of walkme, a digital transformation company.
The customer, empowered
Customers now understand even more fully what they have to varying extents always known. They understand the weight of their buying power as well as their engagement broadly and individually. The future will not be guided from the top down by fiat, but really by how the customers and the markets they comprise think and feel, how they react and are made to react by the quality and depth or lack thereof of their Customer Experience in any purchase, deal, or engagement.  
While the fields and industries of Customer Experience continue to expand, with helpful coverage from sites like CXBuzz.com that help monitor and analyze the latest developments and trends in Customer Experience, the outlook and import of the field for commerce and business in general cannot easily be overstated as regards future outlooks and the bottom line now and then.
One notable recent example of the rise of CX in the market is offered by the recent acquisition of Clarabridge, a firm specializing in omnichannel conversational analytics. Their firm's software's ability to generate data from everywhere a customer has engaged directly, such as emails, reviews, comments, and posts, led to them being bought by the Experience Management firm Qualtrics in a stock transaction worth some $1.125B in August of 2021. 
Clarabridge had already amassed a client base that included General Motors, Expedia, Bank of America, and other major commercial and financial players. Qualtrics, who bill themselves as the number one experience management platform in the market, acted towards where foundational aspects of the commercial and enterprising future lie. Customer Experience, by all accounts, has a lock on that future, or at the very least a critical and integral role in it.
Serving the customer: then and now
Customer service appears to increasingly be a relic of the past, at least as an atomized field, as we evolve our understandings of how to best engage with customers and clients. Understanding that dynamic as one small part of a customer's engagement with a firm or product, as one aspect of their experience, will go a long way towards ensuring the profitable future of that firm or specific product and drive growth, the bedrock of the future. 
Alon Ghelber is the Chief Marketing Officer at Revuze.