Thinking about expansion? Avoid these mistakes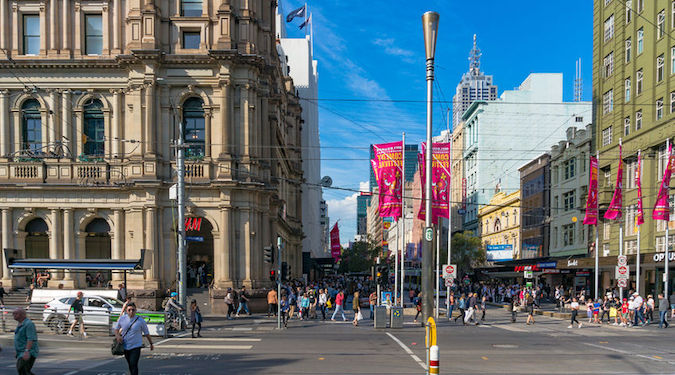 Here's how data can be used to strengthen your store expansion strategy. By Cameron Curtis.
Today's retail landscape is a stark contrast to how it looked just a decade ago. The dynamic between stores and shoppers has shifted dramatically. Rather than settle for what is available in their local store, consumers seek out the products they want across both digital and physical channels.
If you are unable to offer them the services or products they need in the places they need them, they will simply move elsewhere. To stay relevant and ahead of the curve, retail owners must make expansion an integral part of their business to maintain the attention and loyalty of their customers.
Make no mistake, expansion is so much more than sticking a pin into a map and setting up shop. There are many questions to ask, and if you want to get your store expansion strategy right, you need to be confident in the answers. For instance:
Which location is the right one for you?
Are your competitors already operating in that location?
Are they succeeding ?
How often does your customer walk into a store to make a purchase?
OR do they walk in when they have already made a decision?
Is there customer demand for your products at a new location?
The answers are be a lot easier to find than you might think, and can all be found by analysing the right data.
Big data, big decisions
Put aside the predictions and statistics of how Amazon is engulfing retail figures in physical stores; the fact is that 94% of retail sales are still rung up
in brick-and- mortar stores. Knowing how, when and where to cater for your customers is key to securing the same success, and it's big data silos that
retailers are turning to keep their cash registers ringing. Ikea, for instance, sends thousands of researchers across the globe to analyse how people are living their lives and which lifestyle products they are buying.
From New York to Shanghai, the Swedish retail chain uses a combination of behavioural studies, questionnaires and observation in the home to drive their store expansion and product development strategies. Mapping software shows retailers how far their customers are willing to travel, how often they travel and whether they also visit competitor stores in the same area.
Location analytics and demographic data can be critical factors when building new stores. When you are armed with both your own and your competitor's consumer insights, you can convert this intelligence into revenue and build a store expansion strategy that can be successfully applied time and time again in new and unexplored territories.
Maintaining the right momentum
The typical lifecycle of a retail store follows an S-curve. Thriving companies experience quick growth by penetrating new markets and opening new stores in their early years. Once they have exploited the attractive sites, they add stores in less attractive areas. However, this level of expansion
can also bring a degree of risk. As their network of stores becomes denser and denser, the newly opened stores begin to cannibalise the profits of existing stores, reducing profits for the brand's entire chain.
The retail brand also needs to keep an eye out for locations that are being serviced by competitors, and being missed by them, leading to loss of revenue. For example, if Nike has real-time access to store-wise footfall insights of Adidas in Australia, Nike can revisit their store expansion and marketing strategy by identifying their missed opportunities.
Next, the timing of your store expansion is critical. Expand too quickly and across too many regions and you could suffer from market saturation and
brand fatigue. There is no point in expanding for expansion's sake, and you cannot assume that just because your brand was successful in one region
that it will be successful in all regions.
This was the problem eventually experienced by Starbucks in 2008. As a result, the brand was forced to close thousands of stores. For most brands,
this would have been the end of the road, but the company turned to data instead to recapture its former lustre and market share. Taking a more data-driven and disciplined approach allowed the store to open again in thousands of locations worldwide, but with very different results. It dug deep into location and demographic insights, improved product development, and listened to what their target audience wanted.
It's why you'll now find Starbucks stores in most towns and cities, but also the places you may not expect, including trains, hospitals, cruise ships
and 8000 feet up a mountain.
Putting location intelligence to work
Location-based data and analytics can provide immense value to retail brands looking to conquer new territories, but can also provide value in other areas, such as merchandise planning, supply chains and marketing.
In addition, intelligence from ambient data can help a brand understand multiple aspects of its audience at a store level and create their strategy in
tandem with the audience that walks into different stores. In such a competitive and fast-moving sector, this type of business intelligence is critical to making smart decisions about the markets you operate in and the store networks you manage.
To take advantage of the continued consumer interest in shopping in the physical realm, retailers need to rethink, bolster and speed up their business and strategy decisions by focusing on the insights that market and location-based data provides. Many data platforms today are already providing consumer insights in real-time and giving retailers the much-needed information they need to exploit store expansion opportunities that will keep them ahead of their game.
Cameron Curtis is general manager, Australia and New Zealand at Near.
Image copyright: esmehelit / 123RF Stock Photo