TikTok launches an in-app Election Guide for the upcoming federal election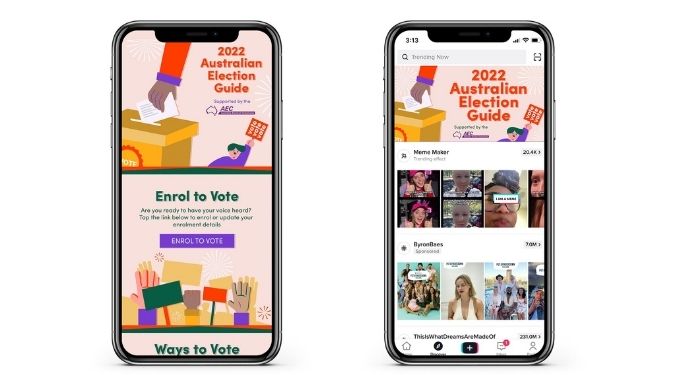 Although it's yet to be called, the federal election is coming up in 2022. To help the spread of trustworthy and relevant information, TikTok has launched an election guide.
The social media platform has vowed its commitment to providing trustworthy sources for information for the Australian community.
A first for TikTok in Australia, the Election Guide will:
Promote the importance of being enrolled to vote; and
Provide authoritative information on the election process, from where to vote and the ways to vote, through to preferential voting explainers, developed by the Australian Electoral Commission.
With over 600,000 eligible voters in Australia not enrolled, TikTok is looking to educate on the importance of voting. Not only with education on why to enrol, but instructions on how, if the user is confused.

The platform is also focusing on fact checking. To bolster the fact-checking efforts ahead of the federal election and limit the spread of misinformation on the platform, TikTok have partnered with Australian Associated Press.

This sort of commitment to truthful reporting is a first for local TikTok, but shows a commitment to stopping the spread of misinformation. Much like when Instagram warns of dishonest vaccine rhetoric, TikTok is ensuring an educated voter vody for the election.