Total-experience is the new CX: twelve trends transforming customer service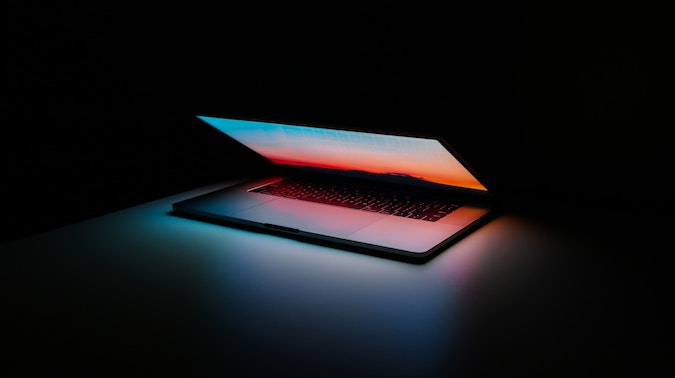 The customer service landscape is rapidly changing as an AI-driven revolution redefines how brands do business with customers. It's a new world where customer experience trumps everything. VERSA CX transformation technical director Abhishek Malhotra explains the trends redefining customer experience – and why 'total experience' is the new CX. 
These are just some of the transformations already underway. 
1. Micro moments matter as customers demand instant gratification
A clear shift in customer behaviour and preferences has created a new generation of 'want it now' consumers. That shift created a competitive advantage for brands that can deliver instant gratification at key micro moments when customers want to know, do or buy something. 
AI-driven data is improving customer experience during those intent-rich moments when decisions are made and preferences shaped. Brands are using search powered by machine learning to find accurate, actionable intelligence faster – so agents can present the best offer to customers in real time. 
2. The need for speed is driving a dual digital-first, digital-fast mindset 
Speed to serve is now non-negotiable. Consumers want their needs met quickly – and on their preferred channel. And that increasingly means digital. 
Digital channels have shifted from novelty to norm – and have become the preferred contact mode for many, especially younger generations. Brands are taking a digital-first, digital-fast approach to transform CX, build more compelling customer experiences and future-proof their business. 
3. Seamless omnichannel experiences replace a physical-digital shambles
Customers want the ability to engage on different channels – but they don't want different experiences. Organisations that quickly added standalone channels like live chat as a quick fix during the pandemic are now aligning those digital channels to create a cohesive cross-channel ecosystem. A true omnichannel experience that delivers consistent experiences regardless of contact point is now the gold standard. 
Importantly, customers changing channels shouldn't change the experience – even if it happens mid-conversation. It should seamlessly continue on the new channel from exactly where it was up to on the previous one. The new CX is a disconnection-free zone where the customer never needs to re-explain anything ever again.
4. Messaging and mobile delivering hyper-convenience 
Access to customer service and a conversation with a brand is in every consumer's pocket. Seamless mobile touchpoints, messaging apps and mobile-first engagement have become must-haves. 
Customers want the convenience, comfort and familiarity of engaging with brands the same way they do with friends and family. That is especially true for millennials who prefer the hyper-convenience of automated responses to waiting for a human one. True hyper-convenience gives customers the option to send a message and come back to the conversation later, when it suits them. Such asynchronous conversations remove the frustration of wait-times by giving the customer the power to respond on their terms, when they're ready. 
5. Empowered, happier agents are elevating CX 
A shift to conversational AI and customer self-service to automate initial contacts (including authentication) is taking stress off agents, and freeing them to focus on higher value queries and what they really want to do – help customers. 
This improves agent productivity and well-being – important when a poor agent experience inevitably leads to a poor customer one. Agents are empowered – and customers aren't put on hold – when the AI instantly finds what is needed and presents the right information with no need to search a standalone knowledge base, CRM or legacy system. Agents become product specialists when the system serves real time answers to even the most obscure product query. 
6. AI learning arrives to train and on-board workers 
Intelligent automation is smashing the learning curve as brands adopt AI-powered training and onboarding in the wake of a staff shortage, skills crisis and the 'great resignation'. 
Machine learning identifies what top agents say and do in real time and uses the data insights to compile best practices that guide others on how to handle any customer request. New hires get up to speed faster and build the competence and confidence that boosts employee satisfaction and improves retention. 
7. CX focus shifting from automation to prediction 
AI-led predictive customer insights are ushering in a new era in customer service. It gives brands the ability to predict individual customer needs and suggest the right direction, answer or offer at the right moment – even before the customer asks the question.
The use of historic interaction data across multiple channels, combined with predictive data analytics, is creating a more personalised experience – and operational efficiencies. 
8. Hyper-personalisation goes from hype to reality 
Instant analysis of data is making the promise of hyper-personalisation a reality. Those at the CX forefront are putting the data to work for them using AI-powered analytics to provide the hyper-personalised interactions customers expect from brands. 
The AI feeds analytics to gain actionable insights in real time, learns from every interaction, remembers and adapts to personal preferences, and tailors future engagement efforts. 
9. Total experience is the new CX 
Experience is not only about the agent conversation. Combining CX with an AI-enabled positive agent experience creates a performance enhancing total experience (TX) across the business. 
Agents can't deliver if they're under stress or ill-equipped to handle queries. Bots and AI take the pressure off to make their experience a positive one too. Happy, empowered agents can provide service experiences that win customer loyalty. 
10. Natural Language Processing is powering uptake of conversational AI
When COVID hit, we heard a lot about 'flattening the curve'. Now, Natural Language Processing is flattening IVR systems. 
Instead of customers pressing 1 for this and 2 for that — hoping they get what they want — they simply tell you why they are calling in their own words. 
11. Data insights deliver continuous improvement 
Growing adoption of AI in CX is creating smarter ways for customers and agents to engage with automation. Brands are integrating AI capabilities throughout the agent workflow to streamline processes, improve productivity and deliver better experiences. 
Machine learning does the heavy lifting. It examines every interaction in real time, identifies opportunities to support agents and boost customer self-service, and continually feeds those improvements to power more automation in what becomes a cycle of information, iteration and innovation.
12. Success measures shift to customer outcomes 
AI-powered automation is leading a shift away from traditional call centre performance measures like call handle time, calls per hour and other operational KPIs. 
Brands engaging with AI are using outcome-based metrics like customer satisfaction, first contact resolution, and Net Promoter Scores. The focus is now on how well the customer was served and whether they were satisfied. 
Customers aren't going to wait for brands to get their act together. One in three customers are willing to walk away from a brand they love after just one bad experience. To ensure they are not left behind, it's imperative that brands are future-proofing their business by building compelling customer experiences today.
Abhishek Malhotra is VERSA CX's transformation technical director.