Top predicted trends for 2016: Driving customer-obsessed growth
Michael Barnes shares Forrester Research's top predictions for marketing leaders for 2016.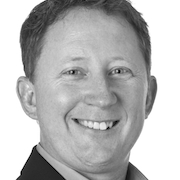 2016 will be a pivotal year for companies to improve their ability to serve digitally savvy, empowered customers. To thrive in the age of the customer, Australian firms will internalise the concept of customer obsession, accepting the fact that digital innovations are disrupting their business models and creating customers who are not only empowered, but entitled.
Companies can no longer view digital touchpoints as bolt-ons to core business processes and must instead define strategies to support multiple touch-points from a single digital platform. In 2016, successful marketing leaders in Australia (and across the region) will accept the fact that digital strategies and business strategies are rapidly becoming one and the same.
Accelerate your own understanding by working with other business leaders to address three acute strategic and operational challenges: connecting with empowered and increasingly distracted customers; engaging the customers they connect with; and nurturing customer obsession as a strategic imperative throughout their organisation.
Here are Forrester's top predictions for marketing leaders for 2016:
Digital command centres will become an organisational imperative for marketing
Australian CMOs will face increased pressure in 2016 to bring marketing capabilities in-house to increase control and responsiveness in the face of growing customer expectations. While certainly no Holy Grail of marketing organisation evolution, digital command centers (DCC) will provide a mechanism for CMOs to augment their brand's in-house marketing team with staff from PR, creative, media buying, and digital agencies to drive a more holistic yet better defined and coordinated marketing approach.
Digital marketers will embrace eCommerce initiatives as core responsibilities
Marketing professionals will be pressured to deliver measurable business outcomes, driving the need to formalise customers' path from digital marketing engagement to purchase. Watch the China market for insights, since the link between social media and ecommerce is currently much stronger there.
Mobile innovations will fuel opportunities to improve customer experiences
Mobile services will increasingly disrupt more traditional, cross-channel approaches. Brick and mortar retailers in Australia will quickly realise the limits of the 'click and collect' services many have embraced to ensure continued in-store foot traffic as customers demand a more seamless mobile-first, and fully digital experience.
Demand for marketing tech officers will increase, but the role will be poorly defined
This new role has become necessary as organisations seek to better understand the customer life cycle and turn that knowledge into positive business outcomes instead of focusing narrowly on siloed marketing channels or traditional product approaches. While the role will remain poorly defined throughout 2016, Forrester expects CMOs to start hiring staff that combine marketing technology expertise with business acumen or to begin using an existing internal marketing resource.
Human-centred design methods will fuel customer experience excellence
Many Australian businesses are already placing their customer at the center of their businesses and organising their service design around them. This is evident in Telstra's design team, which was set up to drive the 'outside-in' notion of human-centered design. Organisations such as Accenture and Commonwealth Bank of Australia have also made human-centered design a cornerstone of their business strategies going into 2016. CMOs will benefit from these efforts by aligning marketing initiatives around a consistent, customer-centric, and most importantly, credible brand strategy.
Michael Barnes is research director for Forrester Research.