Tourism Aus claims $61m budget windfall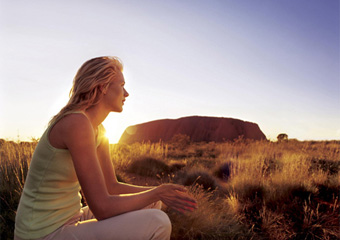 Tourism Australia has been handed an unexpected $61 million marketing boost to target Asian tourists.
The 'Asian Marketing Fund', set aside in last week's Federal Budget in recognition of the growth expected to come from Asia's emerging middle class, follows the announced relaunch of 'There's Nothing Like Australia' in China, as the national tourism body sets its sights increasingly on the East.
The boost will be given out over four years: $8.5 million in the first year (2012-2013), followed by $14 million the following year, then $17.5 million, and $21 million in the 2017 financial year.
Commenting on the boost, Tourism Australia chairman Geoff Dixon says, "Tourism Australia continues to approach its international marketing activity with a balanced portfolio approach, where traditional markets such as the United Kingdom and USA remain important, but nobody can deny that the opportunities that lie before us are in this Asian Century.
"With this new dedicated fund, we now have an unprecedented opportunity to further drive both existing campaign activity and new marketing efforts across our fastest growing and most valuable inbound visitor markets."
While a decision is yet to be made on how to money will be spent, TA is expected to use it with its current agencies DDB and OMD.