Understanding Australian customers
Australians are a unique bunch, writes Tony Ward, from our approach to brand loyalty to how we interact on social media.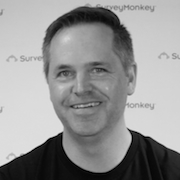 One size doesn't fit all when it comes to global consumers. Research reveals major differences between East and West, among emerging and mature economies, as well as within OECD (developed) countries themselves. Ignoring these differences is perilous, because connecting effectively with customers and winning their loyalty can make or break your business.
SurveyMonkey's recent research with social@Ogilvy has found some startling idiosyncrasies among Australian consumers. Whether it's distance or simply the Aussie spirit, we differ in significant ways from our European and Asian peers. From brand loyalty to how we interact on social media, here's what makes Australians unique.
1. Australians are wary to share
Social media users, who are of course also consumers, universally engage with brands across all markets. But the rates are much higher in developing and BRIC countries: 96% in China, 94% in Brazil, 93% in India and 91% in Indonesia. Conversely, one in four Australians (24%) has never followed or liked a brand or product on social media.
Consumers in China, Brazil, India, Indonesia and Japan are extremely likely to share great experiences on social media. In Australia, we're among the least likely to do so. But when it comes to sharing bad experiences, we're near the top of the tree, with 78% of social sharers doing so. That could be due to typical Australian frankness, but it's something that companies need to be aware of. A disgruntled Aussie is a very vocal Aussie.
2. Australians trust in-person over online
More critical than simply sharing on social media is when a user actually recommends brands and products to friends and family members. We call these 'promoters' and they're gold dust for companies.
Australia is roughly middle-of-the-road in terms of readiness-to-recommend, with 15% of people 'extremely likely' to recommend, comparable to European, US and Canadian users. In Japan the figure is just 1% while in Brazil it's 42%, so there are clearly big global differences in how willing consumers are to talk up the brands they like.
In terms of how promoters hear about brands, there's a clear split between emerging and mature markets. In most of the BRIC countries and Indonesia, promoters tend to trust online recommendations. But in Australia, the US and UK, they rely on in-person recommendations.
Australia actually tops the list here, with 52% of people trusting an in-person recommendation over an online one. Aussie consumers are also the least likely to trust a recommendation over social media from an acquaintances: just 5% (compared with 31% in China). We're even the least trusting of close friends online: 17%, against a global average of 36%.
3. Australians love and hate the same brands
When it comes to what brands social media users like to recommend, versus those they don't like to recommend, there are very interesting cultural splits. In some countries, such as the UK, US or Canada, the two lists are nearly entirely different.
In Australia, local icons in particular – Telstra, Coles and Woolworths – tend to show up as both 'likely to recommend' and 'unlikely to recommend'. Apple, Samsung and Aldi also make both lists.
So what can we draw from this about how to approach and connect with Australians over social media?
1. Be appropriate and authentic
We call this 'moments of truth'. It's about connecting naturally with the right audience, in the right place at the right time. Australian consumers are sophisticated, and have little tolerance for crass or intrusive marketing: consider the fallout over the recent Woolworths Anzac Day campaign.
READ: Woolworths slammed for insensitive and illegal Anzac Day campaign »
2. Be original and inspiring
Consumers in developed economies tend to be more jaded about online marketing and advertising, perhaps because they've been on the internet for longer. Use culturally relevant storytelling that flows across platforms and markets. Don't be bland: Australians appreciate humour and irreverence, the 'larrikin' spirit.
3. Measure your efforts
Don't just market into the void with your fingers crossed behind your back. Focus on harder business metrics, such as leads, sales, performance, and loyalty. Calculating your Net Promoter Score can give important insight. Historically, positive scores strongly correlate with profitable growth.
4. Target and be precise
Rather than aiming widely at broad demographics, recognise that one size doesn't fit all. Not all your consumers are 'Brenda in Blacktown' and unlike with television advertising, you're not forced into broad-brush campaigns. Recognise different behaviour, interests and friendships, and communicate accordingly.
5. Form relationships
Try to bond with your consumers. Move from community management to customer engagement. Try to get away from a 'them versus us' attitude and embrace getting to know people better on social media, and growing their loyalty and trust.
Tony Ward is managing director ANZ at SurveyMonkey.com.au.