What does your brand stand for?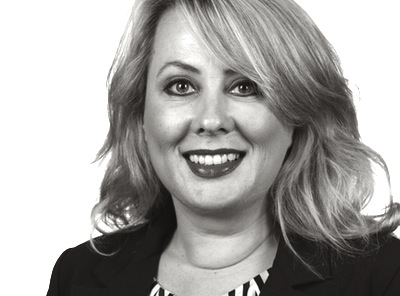 It's widely accepted that in an over-crowded marketplace form, function and feature will not deliver a point of difference. At least, not a sustainable one. Today's consumers reject being marketed to and are instead turning to brands that share their core values. Hence, a brand's principles, and the alignment of what it stands for with the company values of its customers, are the priority and only real differentiator.
As a consequence, we as marketers now spend the best part of our time building reputation (delivering on promises) and relationships (trust) to ensure the brands we are responsible for make those vital, values-based customer connections.
But what about the values of the organisations behind the brands? How well are our employers/clients/agencies/business partners upholding their stated company values? Bear in mind, even companies that share the same operating name and brand will have subtly different company values and brand values.
Qantas brand values
Qantas group values
Professional; Reliable; Safe
Pioneering
Australian
Customer-focused
Safety; Service; Innovation
Collaboration
Integrity
During corporate courtship it is common for organisations to talk up their company values, and even to claim they are what set them apart. Yet, for the most part, organisational values are predictable and unoriginal. By way of example, consider how closely aligned the values of American Express and Google actually are, despite how differently they are articulated.
| | |
| --- | --- |
| American Express | Google |
| Customer commitment | Focus on the user and all else will follow |
| Quality | It's best to do one thing really, really well |
| Integrity | There's always more information out   there |
| Team work | The need for information crosses   all borders |
| Respect for people | You can be serious without a suit; Democracy on the web works |
| Good citizenship | You can make money without doing evil |
| A will to win | Great just isn't good enough; Fast is better than slow |
| Personal accountability | You don't need to be at your desk to need an answer |
Whether the values are imbued in a brand or an organisation, trust is the foundation. It matters little whether the values are expressed traditionally or flamboyantly; the key is that they be authentic and upheld.
For a time I worked for a company which included high performance, respect and initiative among its core values. Yet, throughout my tenure I was exposed to countless instances of those core values being disregarded – more often than not, by its most senior leaders. In my view, the business would be better served by not promoting any values at all, than to evidence time and again that its values are meaningless or discretionary.
In truly high performing companies, the company values are embedded in the fabric of the organisation – reinforced, cultivated and celebrated. And visible from the top down.