Whatever your definition, Advanced TV is on a one-way trajectory
Advanced TV has been a feature of our lives for several years now, but many people are only recently coming to understand it. Tim O'Connor explains how and why the technology is revolutionising the TV landscape 
If there's one thing evident about the newest iteration of TV in Australia right now, it's that there isn't a single definition everyone seems to be able to agree on. For simplicity's sake, I'm going to use the umbrella term 'Advanced TV' – which is TV advertising that is sold on an impression basis and executed using automated software and audience data. 
Rather than dig into the semantics around whether your version of Advanced TV encompasses 'Connected TV', 'Broadcast Video on Demand' (BVOD) or 'Addressable TV', the overriding point is that Advanced TV is growing rapidly in Australia and has a number of benefits for consumers and marketers alike. 
Parts of the industry are playing catch-up (pun intended) when it comes to the concept of serving different ads to different viewers watching the same programming. Let's delve a little deeper into why TV is no longer just one screen.
Why Advanced TV and why now?
This form of advertising has flourished because the way audiences consume and think of TV has changed significantly in recent years. While it's important to note that broadcast television in Australia is still by far the most-watched content source, it's equally important to mention the existence of a demographic time bomb as it continues to lose younger viewers at an accelerating rate.
Which isn't to say that TV is universally struggling, but Advanced TV and the flexibility it has created is rapidly becoming the new normal. Similarly, the TV landscape has become highly fragmented, and it's becoming increasingly difficult to reach people on traditional TV alone – ultimately presenting new challenges for marketers and agencies planning their TV buying. 
This is in large part due to the advent of subscription video on-demand (SVOD) services – such as Netflix, Stan and Amazon Prime – that have seen expensive bundled services decline in popularity.
Related: How content producers can be more like Netflix – and prepare for the content industry arms race »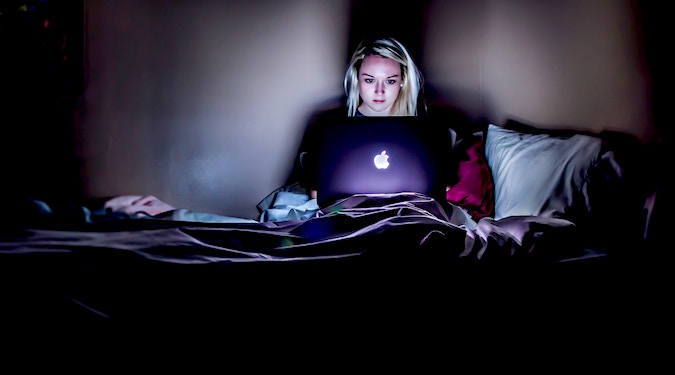 The fragmentation of the TV environment of course means that measurement is not as straightforward as it was in the era of pure traditional TV. To counter the rapid changes, industry bodies like OzTAM are working on new TV reporting methods across both traditional and Advanced TV, such as Virtual Australia (VOZ). This will ultimately aim to create Australia's first truly national picture of total TV viewership. 
The rise
While there are many interpretations of Advanced TV, it is broadcast video on demand (BVOD) – essentially the catch-up TV services of the major Australian broadcasters – that really embody the advertising strength and capabilities of this new technology in our local market. The broadcasters have embraced this new technology and have diversified their offerings accordingly, developing new TV apps that assist them in capturing valuable customer data.
BVOD is prime advertising real estate; high-quality content made available on-demand by the TV broadcasters. It's home to shows that everybody is watching – Married At First Sight, Masterchef, Love Island – but on-demand. 
It has also enjoyed rapid growth in the Australian market. In 2013, Connected TV (Advanced TV viewed on a TV screen – think smart TVs, Apple TV or Google Chromecast) was a feature in 23% of households, but by 2018 that number had doubled to 46% according to the OzTam Video Viewing Report, Q4 2017. 
The growth is showing no signs of slowing down either, with PwC's 18th annual Australian Entertainment and Media Outlook 2019 – 23 predicting a 27.7% compounded annual growth forecast for the major networks BVOD apps (9Now, 7plus and 10play). 
More significantly, the growth of Advanced TV has meant that smaller advertisers, who previously could not afford to buy significant quantities of traditional TV inventory, can now advertise on a TV screen with accurate household targeting. 
Dataxu research also shows that more than 90% of brands and agencies expect their spend on Advanced TV to increase over the next five years. And with more than 500 new advertisers on Advanced TV during 2018 alone, this should come as little surprise. 
Maximising marketing ROI
The fragmentation of Advanced TV inventory provides a golden opportunity for advertisers, but measurement and spend allocation are the two key challenges that marketers will need to address as the space continues to evolve. 
For this reason, data-rich technology vendors that effectively control frequency and target specific audiences across broadcasters and Advanced TV apps have become valuable commodities. For example, the data they provide could offer insights that allow auto manufacturers to manage the frequency of targeting people in the market for an SUV – across a mix of Seven, Nine, Ten, or SBS. 
With the addition of BVOD now being consumed on multiple devices like smartphones and tablets, marketers can now manage the frequency of their Advanced TV campaigns across devices. Technology providers can also monitor which specific programs best resonate with a brand's target audience – helping to further inform their large-scale traditional TV buys. 
Looking to the future
…
Marketers need not focus on just one channel either. ThinkTV's Benchmark series reveals that combining traditional and Advanced TV amplifies visibility and sales impact. The combination of the two will also expand a brand's reach and further develop learnings.
The lesson here: it's important to pay attention to your channel mix. While the TV landscape is changing fast, the best marketing strategy still looks like a hybrid offering of traditional and Advanced TV. But be sure to watch trends closely – in two years' time, TV advertising is likely to look very different. 
Tim O'Connor is ANZ sales manager at Dataxu
Further Reading:
Image credit:Franck V.