Why digital marketers should seek a single source of truth
The modern digital landscape – with its endless channels, avenues and possibilities – is a blessing and a curse for digital marketers. By Leah Pope.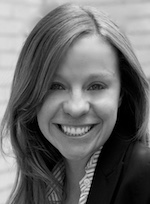 The current frontier of mobility enables organisations to meaningfully connect with their customers, wherever they are and on the channel and device of choice. With two billion active users on Facebook, one billion people using Instagram, billions of web searches, and a wealth of programmatic opportunities with publishers, such platforms are a brand's new digital outlet. Using data-driven insights taken from across channels and devices, organisations of any size can better connect with their customers and stay focused on driving business goals.
While consumers are benefitting from — and also questioning — the increasing number of ways businesses are engaging with them, it is a highly fluid time for marketers as they experiment with ways to gain a potential customer's attention. In the world of digital marketing, paid, earned and owned media are more intertwined than ever.
Marketers today can unlock new levels of insights by having a unified view of their digital media channels. Thanks to the power of artificial intelligence (AI) and the cloud, all-new technologies allow marketers to pull information together from multiple data streams into a centralised repository.
Being able to formulate a single source of truth from what is happening across each digital media channel at any given time helps marketers to gain a holistic perspective of their marketing programs, as well as key trends. With access to impactful, real-time information at the tips of their fingers, this enables marketers to open the door to marketing intelligence and gain a competitive advantage.
At least in theory. There's a lot of work to be done to get there.
According to a 2017 global report by Hubspot, 62% of marketers in the ANZ region claim that generating traffic and leads is their greatest challenge. As with everything in life, there's a reason for this.
Driving data insights with a unified view across channels
In order to achieve success, digital marketers must align their measurement of marketing activities and investments against clear KPIs for both brand health and business impact. To understand the outcomes from the marketing mix on awareness, consideration and brand perception, they need to measure their effectiveness. To be more specific, marketers need to think in terms of search, web behaviour, sales volume, social buzz/sentiment, public relations and share of voice with customers and influencers.
At the same time, digital professionals need to optimise the effectiveness of their paid, earned and owned media on each stage of the customer journey. This ranges from clickthrough rates to online conversions to ecommerce, and finally, in-store revenue.
Data is the key here as it enables marketers to see the interdependency of digital media properties. This reveals crucial insights about brand and business impact from a holistic perspective.
Aligning marketing data is the key to success
The ability to reach consumers on the channels of their choice with the right message – at the right time and in the right place – has created a huge opportunity for marketers.
As this hasn't been possible until recently, we're in completely unchartered waters.
What we do know is that by taking an integrated approach, a marketer is able to bridge all of an organisation's relevant marketing data — whether it's earned, paid or owned media, across channels, campaigns and regions — and synthesise it into a single, comprehensive source of truth.
Once it is all cleansed and analysed, the information is normalised and can be understood properly. Digital marketers can then scale their campaign's performance and impact with a more holistic view to evaluate the programs, channels, campaigns and audiences that are best driving a specific department's strategic goals.
Equipped with unified data across all digital channels and types of media, digital marketers suffer less opportunity cost by not only detecting what's affecting marketing performance, but by also determining why this is happening. With that understood, marketers can make more informed decisions and appropriately act with the knowledge of the best levers to push/pull to drive results.
Leah Pope is CMO at Datorama.
Further Reading:
Image credit: Hans-Peter Gauster