Amazon survival lessons from someone who's seen it all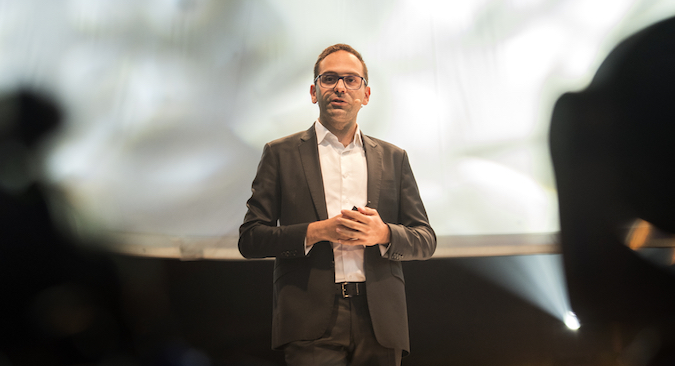 Theresa Miller hears from C2 COO Martin Enault, about Amazon, innovation, and why talk of disruption is passé.
Just ahead of Santa's arrival, Amazon has come to town and the bricks and mortar businesses are quaking in their foundations.
For maverick Canadian entrepreneur Martin Enault, watching Australia's reaction to the Amazon, Uber, Airbnb phenomena is like being in a time machine.
Amazon first set up shop in Canada in 2010. Within five years Canada's Target was bankrupt and earlier this year the 65-year-old department store Sears went into liquidation. Both had failed to adapt to the online shopping revolution.
The COO of C2 Montreal and Melbourne, Enault says Australian businesses and marketers should learn the lessons from North America before it's too late. "Don't stick your head in the sand. Don't think your loyal customers will save you."
Enault points to the example of US Blockbuster Video, which surveyed its customers, as Netflix was getting stronger. "People loved going to their stores. It was a social hub. They loved the smell of popcorn and getting referrals from the staff and other customers."
With such a strong fan base, Blockbuster thought it was safe. Six months later it was bankrupt.
Blockbuster started with more customers than Netflix. Martin Enault suggests if it had offered streaming or invested in original content it may still be around today.
The Canadian entrepreneur says companies need to take bold risks and innovate.
"The customer of today is not necessarily the customer of tomorrow. This is a customer-centric era. People can order something from Amazon at 11 pm and have it the next day."
Martin Enault learned the hard way that innovation is the key to survival, from working in the music industry. Record labels fought valiantly against Napster, the peer-to-peer file sharing service. While Napster was eventually shut down, many labels lost the battle.
Working as a music festival organiser, Martin started a company providing electronic wristbands and smart cards as the first cashless payment system for live events. He went on to produce more than 2000 events across 64 countries.
Now Martin is bringing C2, the global innovation business conference to Australia.
It is the brainchild of Montreal's Cirque du Soleil founders. The three-day event invites commerce to use creativity to find new business trends to withstand disruption.
In a unique environment, people are encouraged to problem solve in chairs suspended six metres high; discover play and focus in a tub of plastic balls; and manage uncertainty in a cloud of mist.
"C2's immersive experience inspires decision-makers to challenge their biases, shift their perspective and explore new ways of doing business," Enault says.
In North America the term 'disruption' is passé; it's the new reality.
"There are some lessons coming for business – it's going to be a bumpy ride – but an exciting one."
C2 runs from 17-19 October 2018 in Melbourne, the first time it will be held outside of Canada.
Theresa Miller is a freelance journalist.