AMI Awards for Marketing Excellence 2018 entries open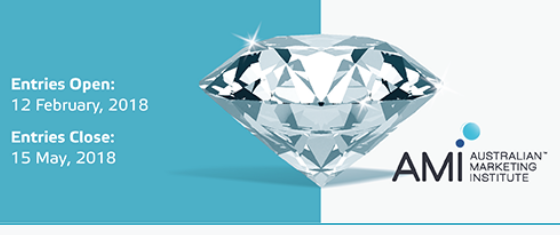 The annual AMI Awards for Marketing Excellence are presented to organisations and marketers who have achieved extraordinary success from innovative and effective marketing practices.
The Australian Marketing Institute (AMI) Awards have evolved over the years in response to new developments in marketing theory and practice to reflect the growing appreciation of the critical role of marketing as the vital source of creation for a business.
Entries are now open, as well as a call for judges and sponsors. Nominations close on 15 May.
Key 2018 dates include:
26 March: Awards webinar – 'Write a winning story'
15 May: Award nominations close
7 June – 4 August: Awards judging
7 September: finalists announced, and
10 October: Awards Gala Presentation Dinner – Sheraton on the Park, Sydney.
Last year's Awards Gala was a great success – make sure you're a part of the 2018 program.