Brain trust
When recruiting, can passion and cultural fit be more important than experience and intelligence? Paul Baggio, David Hickey, and Melina Cruickshank weigh in on the issue.
This article originally appeared in The Love Issue, our June/July 2016 Marketing magazine.
Paul Baggio, brewery and winery entrepreneur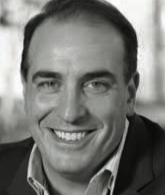 When thinking about human resources and looking to employ people, cultural fit is at the top of my list. I definitely look at the person in front of me, look at their resumé, look at their behaviour, look at their interests and try to, by the interview process, understand where the fit is.
I tend to look more at a person than their experience when I really drill down to making decisions. It needs to be balanced, of course, but if you're looking at a set of candidates who are equally as intelligent and capable, then personality and cultural fit become important.
If you get a whole team full of the smartest people, what I tend to find is you've got an imbalanced team. When you start getting an informally hierarchical structure in the team, it diminishes everyone else to asking questions, as they may be worried about looking silly. I have guys

in senior roles who don't have formal qualifications.
In one of my retail businesses, for example, I had an employee who's been there for a while. He worked as a sales guy, went into logistics and then operations. The business itself was going nowhere and I talked him into going into business development. It was really interesting because he understood the supply chain, but in the passion of taking ownership he created exactly the outcome needed.
I approached another employee who had no experience in running teams who's now running a business unit. But she was passionate about the product. I didn't go and get a qualified retail manager for that business.
I found them within my organisation. Neither would have what you'd call the classic skills. The energy is the thing. Once you match passion with the role, you get energy and then you get accountability.
The hiring process is complicated, but for me it's definitely focused on the person more than, say, their resumé or having an MBA.
David Hickey, Australia and New Zealand area director, Meltwater
We've been recognised as one of the best places to work in Australia and our hiring process plays a big role in ensuring we stay that way. We're looking for candidates who are passionate and excited about helping businesses boost brand loyalty and scale, but also candidates who are ambitious. We have a young team, with the average age of our employees being around 26 years old.
We first vet candidates based on their CV and then over the phone. We are looking for good marks, candidates who are rounded outside of the academic, and people who are engaging on the phone. Successful candidates are then invited to a mingle session in our office, where they meet the wider team, to get a feel for our space and what a typical day at Meltwater could look like. From there, the successful candidates are invited to a group interview and then on to an individual interview.
It is a pretty exhaustive process, and we are quite picky, but if you are successful, you will have a clear picture of the role, your team and your management team. In addition, this process means that the team already knows the candidate well, the candidate will have been placed with their ideal manager, and we've got a good plan to set that person up for success from day dot.
The kind of people we want to attract are smart, focused, adaptable, critical thinkers and team players.
Communication skills are vital, and while these are strengthened with practice, an interest in engaging with other people and establishing a connection is non-negotiable.
Candidates who demonstrate they work well with others, and enjoy being part of a team, also stand out for us. We want people who seek to improve themselves to better the team. Employees who offer a hand when needed and share tips and advice with colleagues are our kind of people.
We also really value applicants who demonstrate an entrepreneurial side and an ability to adapt, as they are often the ones who flourish in our autonomous environment. We don't want to hire people who want to sit in the same role, doing the same thing, every day. Our employees need to have spark.
Passion goes a long way at Meltwater. Experience is great, but while those candidates who have worked a couple of years can jump in quickly, they may not necessarily thrive. We prefer to hire for passion, intelligence and drive, and then ensure that training and development is a huge part of our company culture. We see the benefits of these programs every day, both in building the confidence of our employees, and in helping them progress in their careers.
Of course, this approach can't apply to every job and every industry out there, but we're fortunate that it works incredibly well for us. The media industry is constantly evolving, and it's key to build a team that can adapt to these changes, and is excited by the challenge.
Those are the employees who will constantly seek out new ways to help their clients and deliver the best results for the business.
Melina Cruickshank, chief editorial and marketing officer, Domain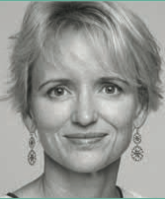 We've got a team of around 55 now, made up of audience managers and content producers. As the team has got bigger and I've got more managers in, they've taken on a lot of that, but I still meet every single person that we recruit. [This is] because of the type of personality that we're after, which is really, really passionate, a great positive attitude. While the skills are absolutely required, the overarching need for us is an ability just to get in the trenches and go. And also enjoy.
You spend so much time at work and we just want a team culture where everyone likes each other. What we do is quite a few different people interview a person [as] we need to feel that they can settle in.
There are people who have applied for jobs that are highly experienced, but when we've interviewed them, we haven't felt they're quite right for what we're trying to do. We're looking for a hunger, a passion. We're building something unique and we've got an incredible opportunity at the moment because we've got investment.
While I'm a huge part of that I need people around me that are also like that, so that's the main thing that I'm looking for at this point. Even if they've got a huge amount of experience, but can't communicate properly or haven't got that drive or an ability to manage a lot of stakeholders, it just won't work. That's happened quite a few times.
We've also hired people that haven't quite got the skill set we need and we've trained them up. They're young, they've come out of university and you can see the passion. Some have actually said to us, 'We just want to work for Domain.' One guy came to us and we were on his top three brands he wanted to work for, and I just love that.
I know that he's going to be into the job.
* * * * *
Purchase a copy of The Love Issue or a subscription to Marketing here
* * * * *