Qantas restructures executive team after profits slip 17%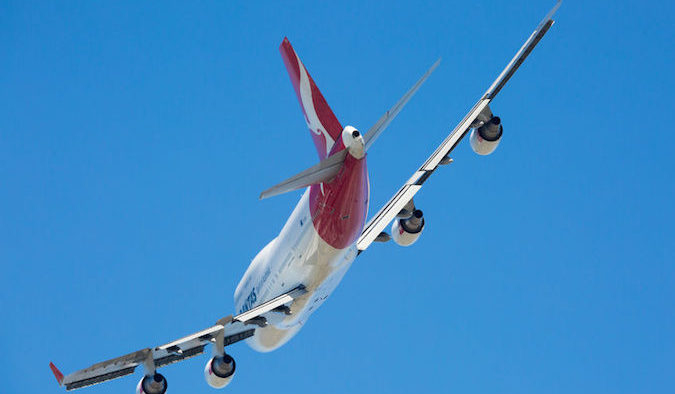 Qantas group executive of brand, marketing and corporate affairs Olivia Wirth will also take on the role of chief customer officer, as part of a reorganisation of the carrier's executive leadership team.
CEO Alan Joyce says the restructure will help the company deliver for its customers and shareholders, after last week's announcement that profits for the 2017 financial year dropped 17% from the previous year, to $852 million.
The addition of the CCO title to Wirth's existing duties will see her take on responsibility for customer and digital strategy. Wirth has held the title of group executive – brand, marketing and corporate affairs since 2013.
"Over the past three years, our senior executive team has led the group through a major turnaround," says CEO Alan Joyce.
"We're now entering a phase of ongoing improvement and innovation, and these changes will help drive that," he says. "This is also about making the best use of the considerable leadership talent at the to level of our organisation."
Other changes to the team include:
group executive of people and culture Jon Scriven will retire, being replaced by Lesley Grant, current CEO Qantas Loyalty,
Jayne Hrdlicka will move from CEO of Jetstar Group to become CEO Qantas Loyalty and Digital Ventures,
Gareth Evens will move from CEO Qantas International to become CEO of Jetstar Group,
Alison Webster, current executive manager freight, catering and airports, will become CEO Qantas International,
Andrew Finch will take on responsibility for office of the CEO, in addition to his current responsibilities as general counsel and company secretary, and
Andrew David, current CEO Qantas Domestic, will also assume responsibility for freight, catering and airports.
Transition to the new structure will begin in November this year.
Before tax, Qantas' profit for the year was $1.4 billion, its second highest year on record, after a result of $1.5 billion for the 2016 financial year, the highest in its 95-year history.
The drop-off was due to falling international earnings. Domestic earnings performed well, in part due to business flight revenue.
–
Further reading
–

Image copyright: filedimage / 123RF Stock Photo