The productivity mission: top marketers tackle three big questions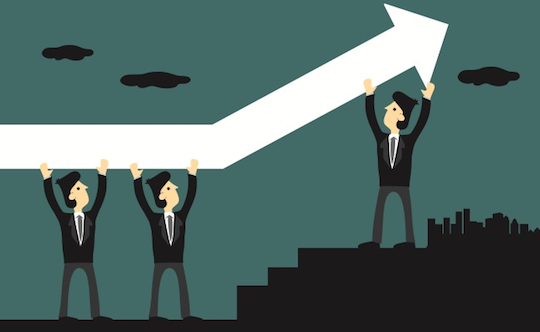 Michael Valos asks three big questions to improve marketing productivity – and extracts some answers from top marketers.
"The challenges modern marketing teams face are coming in faster and hitting harder than ever before" – Jason Shen.
While the MIT (Massachusetts Institute of Technology) study to which Shen refers addresses components of a marketing team that increase productivity, the purpose of my article is broader than team characteristics. As discussed in previous articles, my focus is to address a series of issues at a strategic level in order to enhance the role and relationship of the CMO within the C-suite.
This is because some research has shown the CMO to be losing authority, causing the senior marketer's responsibility to be increasingly narrowed to marketing communications. Ongoing comments to me made by senior marketers reflect their desire to ensure their organisations take a long-term view rather than short-term one, and develop a better appreciation of the subtleties and complexities of marketing.
This series of articles is an attempt to highlight issues marketers need to address to achieve more influence in the C-suite.
1. What systems, processes and actions do you use within your marketing team to productively engage and satisfy consumers?
Customer and employee innovation aligned with segmentation
Peter Zafiris, manager of sales and marketing at BlueScope, believes segmentation is an overlooked opportunity to efficiently and effectively engage and satisfy consumers. Segmentation has always been about productivity. "Operating in a B2B market, we segment our customers based on their activity, market segment, products and services they purchase," he says. "Segmentation allows for tailored marketing communications and campaigns to engage our customers in a meaningful way. Always attempting to produce something new and exceptional is the challenge for our marketing team. We continually look for new and creative ways to excite our sales force and customers." With this continual improvement mindset, the sales and marketing team operates in a culture that seeks out and delivers new opportunities to achieve efficiency and effectiveness.
Executive coaches and external trainers
It is unlikely that an organisation with employees who don't communicate clearly and effectively can be productive. Productivity assumes clear communications. In a period of digital disruption and organisational change, communication has never been more important. Chris Khor, managing director of Chorus Executive, says, "Over the last 12 months we have seen significant growth in the use of executive coaches at both a team and individual level, with one of the main objectives being to improve communication and achieve more productive interactions at all levels.
"Companies are investing significant time and financial resources to improve communications and, therefore, better outcomes. In addition to using external coaches and trainers, they are utilising psychometric testing tools such as Myers Briggs, LSI and DiSC to bring common language into the businesses and teams."
The multi-pronged approach proposed by Khor addresses the barriers to communication, which are not always structural. These barriers can be psychological as well.
2. What systems, processes and actions do you use to achieve productive interactions with other internal functional areas?
Linking sales and marketing
The perennial battle of organisations is to deal with silos in managing processes that span organisational departments. Unfortunately, these structures can create barriers and hinder productive interactions between functional areas. One example of overcoming internal barriers in achieving productivity is put forward by Scott Gunther, national manager, customer and partner experience, at CGU. "Marketing is now becoming a key part of a sales rep's function.
"The best organisations have entwined marketing operations and sales enablement together with the same underlying technology. As a result, we are now seeing marketing tools being put in the hands of frontline staff, who engage customers more frequently.
"In the future, marketing will be measured as a critical ingredient within your customer advocacy scores. Those who are getting it right are leaping ahead of their competition."
From my observation of the CGU culture it is both innovative and accepting of the need to harness technological opportunity.
In general, however, without the right skills and employee 'buy-in' these initiatives can't work.
The benefits of customer and brand lead organisations
Mike Harley, managing director of XPotential, sees productivity related to organisational alignment. The following comment also addresses culture but, rather than highlight the potential of technology to integrate and facilitate productivity, it highlights a need for processes that link functional areas as well as the short-term and the long-term.
"In customer and brand-led organisations, marketing needs to engage at a strategic and operational level using core cross-functional business processes," Harley says. "Like strategic planning/budgeting, sales and operations planning and new product development, in addition to marketing-specific processes such as marketing communications and consumer insights."
Implied in Harley's quote is the need for employees within functional areas to think beyond the purpose and needs of their immediate department in the interests of delivering marketing outcomes. In other words, this comment highlights the range of functional areas that need to be connected with efficient processes.
KPI alignment
The mismatch between responsibility and accountability is a perennial source of dissatisfaction and inefficiencies. Khor suggests KPI alignment as a potential solution
to this problem and a means of facilitating successful cross-functional processes and relationships. "If KPIs are not aligned, this can add to disharmony," she says.
"For example, if sales are rewarded or measured on sales revenue and marketing by margin, this could lead to a lot of frustration if sales sell a higher volume at a lower price. We are seeing more companies aligning their KPIs across the management group to ensure all have the same goals, language and rewards."
One area KPIs need to address is the balance between short-term versus long-term outcomes. This is a frequent comment made to me by marketers – organisations are torn between a short-term financial metric and investment in the future that is both uncertain and represents a time they (or other senior executives) may well have moved on from.
Stakeholder workshops
Giving employees the ability to speak openly and share ideas is a way of achieving 'buy-in' as well as releasing creative and innovative solutions to problems being raised. By not giving due consideration to the needs of other functional areas, marketing is hindered in its ability to lead the organisation in being customer driven. Says Zafiris, "Workshops work well in our business to allow key stakeholders to be part of the creative process. Allowing other internal functional areas to voice their opinions, ideas and concerns produces a holistic point of view.
"The job is then for marketing to heavily influence these stakeholders towards a direction that will be effective and successful."
It goes without saying that while marketing needs to listen to the concerns and ideas of other functional areas, it is also an opportunity to sell the value of marketing to other functional areas, which often have misconceptions about the nature and role of marketing.
3. What systems, processes and actions do you use to achieve productive interactions with external suppliers?
Clarifying objectives for external as well as internal partners
Increasingly marketers are outsourcing functions and processes, particularly in the area of social media and digital marketing. This means a diverse range of specialist agencies need to be managed. Harley identifies a need to consider external partners in order to achieve alignment and productivity. "In addition to the delivery of the specific process objectives, marketing must align internal functions and external partners behind a clear strategy and execution plan for their brand," he says.
An inclusive mindset for marketing processes in achieving marketing productivity
The need to consider external partners in a similar way to how you consider internal partners is noted by Gunther. "Businesses have workflow for manufacturing, product support, operations, IT. Leading organisations have recognised that marketing and technology are two sides of the same coin, but they also know there is marketing and tech activity taking place outside of the main functional areas. Implementing a marketing orchestration platform (i.e. a marketing workflow tool) connects each marketing initiative with every internal department and all your external suppliers," says Gunther.
"Improvements are very noticeable in speed to market, quality and ROI of all marketing efforts."
As organisations attempt to use technology for competitive advantage, it's an opportunity to rethink internal and external relationships. Technology implementation can be a stimulus to developing an inclusive mindset in identifying opportunities for productivity.
Leveraging fresh ideas from the integration of external suppliers within processes
Encouraging involvement of external partners in the process provides another benefit. Zafiris discusses how BlueScope's external suppliers provide strategic insight and fresh ideas. "We have found one on one meetings or focus groups have been the most effective process to engage external suppliers," he says. "The key is to get a perspective you would never have thought of. Difference in views allows for better ideas and the generation of new concepts.
"External suppliers will drag you out of the internal world some marketers operate in and provide a more balanced view."
In summary, marketing productivity is really about the relationships you and your marketing team have with the strategic direction of the organisation in addition to your interactions with internal stakeholders and external partners. Marketing productivity is a function of culture, structure and process. As usual, this article has not been about marketing tactics, it has been about the bigger picture.
Take homes: building a marketing team for the future
The future is dazzling, but as marketing leads we need to build structures to meet its omni-channel, data driven immediacy, says Peter Little, general manager – member marketing and communications at Cbus. Anyone who 'knows' the solution is a charlatan or software salesperson, or an unholy combination of both. Some questions to consider:
Where is the organisation headed? The answer will be in business and strategy documents, but also living in your gut. A key issue for many organisations relates to the evolution of their distribution model.
Examine your existing team. One technique is to map your team through a modified BCG growth matrix. Who are your cash cows, problem children, stars and dogs?
An interrelated area requiring capability is marketing technology and what skills are needed to make it work. This requires consultation with IT and the operational areas of your organisation.
The gaps are defined – who in the team can be retrained or up-skilled and on what timescale?
Who do you need to recruit and how are you going to get them? Solutions include outsourcing, part-timers and contractors.
Develop a plan of execution, follow it, but also take stock, adjust and even replan when required.