The simple truth of B Corps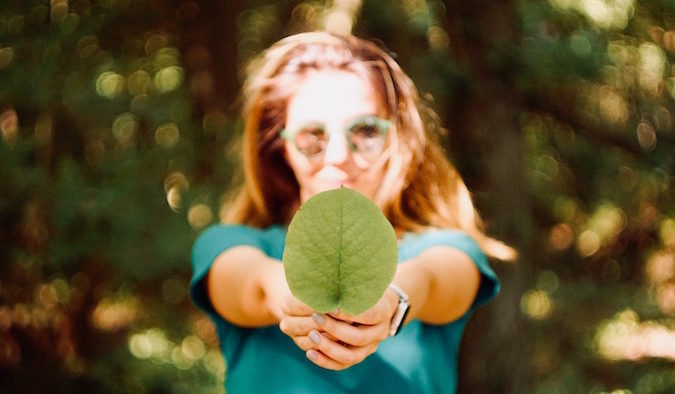 The demand for B Corp certification rose by 23 percent last year, signalling a global shift in business priorities. Eva Ross writes about the journey of becoming a B Corp, encouraging other Australian brands to follow suit.
The decision to become a B Corp is an easy one. All it takes is an acceptance of some simple truths, like that it's wrong to pollute the planet and profit at the expense of the environment and society.
For a business, it gets even easier to accept those truths when you realise your customers also understand that the environment is suffering, the climate is changing and that irresponsible business practices are part of the problem. Today, customers are watching and judging your brand and making spending decisions based on their judgements.
Another simple truth.
Becoming a B Corp
Once that realisation has sunk in, it's time for the harder part: the journey towards becoming a B Corp. Becoming a B Corp means meeting the highest standards of social and environmental performance, public transparency and legal accountability. It's a process that involves peeling back the layers of a company's operations and business model to assess its positive impact on the world.
Certification is done by the not-for-profit B Lab, and involves scoring at least 80 points out of a possible 200 when assessing a company's impact on its workers, customers, community and the environment.
Getting certified doesn't mean the box is ticked, job done. Staying certified means an ongoing commitment to the values and aspirations of the B Corp community, laid out in the Declaration of Interdependence. Businesses must also pay an annual certification fee, which can be as low as $1,000 for a small company, but up to $50,000 for a company with more than $750 million in revenue. No one ever said saving the world was easy. But again, the need to save the world is just a simple truth. The customer understands this truth. Business needs to understand it too. And saving the world doesn't need to come at the expense of making a profit.
Our journey
Sendle made the decision to become a B Corp right from when it was founded, back in 2014. We were the first technology company in Australia to achieve this milestone. Sendle is a 100 percent carbon neutral shipping service, which takes some effort considering transportation accounts for about 17 perent of global greenhouse gas emissions. The World Economic Forum only expects this to keep rising, with a 36 percent increase in ecommerce vehicles forecast by the end of the decade. With millions of people staying at home during the coronavirus pandemic, that trend has been accelerating, with more people shopping online and needing home delivery for essential items.
Sendle reduced its environmental impact by using technology to identify and fill excess space in existing delivery trucks. We then offset the carbon emissions from every parcel sent through our partner South Pole, which helps us fund numerous projects around the world including the Myamyn Conservation and Boobera Native Forest Regeneration projects in Australia.
We also partnered with courier company Bonds, which is trialling electric delivery vans charged using solar panels on the roof of the Bonds warehouse in Sydney. An Australian first.
Sendle's B Corp status and 100 percent carbon neutrality means small businesses who send parcels with us are able to proudly tell their customers that the delivery does no harm to the planet. It truly is a win for everyone all along the supply chain.
It gives our customers and our staff a sense of satisfaction that we are doing the right thing. As our CEO and co-founder James Chin Moody says, "The more positive role you play in the environment, economy and society, the better off you'll be in business. And what's good for the planet, your customers, suppliers and team members will be good for your shareholders."
Realising the truth together
Perhaps the best part of all is that we are not alone. A global challenge on the scale of climate change can only be addressed if we all realise the truth of what confronts us, and we all work together to do the right thing. There's evidence that this urgently needed collective action is gaining momentum.
According to the latest B corp data, there was a 21 percent increase in registrations for the B impact assessment in Australia and New Zealand in 2020 and 12 percent growth in submissions to become a B Corp. Globally, the increase in B Corp submissions in 2020 was 23 percent.
Newly elected U.S. President Joe Biden has put climate change back at the centre of his country's political agenda, more and more countries are adopting aggressive carbon neutrality targets, and a sense of optimism is building towards the COP26 International Climate Conference in Glasgow in November of this year. It's not hard to imagine that someday soon, failure to have B Corp certification may become a business risk.
A global reset
2020 was a difficult year for a lot of companies and their customers. But sometimes adversity forces us to take stock, rethink and reset our priorities. COVID-19 showed us the fragility of our civilisation, reminded us to be grateful for what we have, and the importance of caring for each other and the things that really matter. A problem like climate change may seem daunting and difficult, but if we are able to put sustainability alongside profit at the centre of our brand and business decisions, something as small and simple as having a carbon neutral package brought to your door can help tip the scales in the right direction.
Eva Ross is the chief marketing and customer officer at Sendle.
Photo by Mert Guller on Unsplash.