Unilever Sustainable Living Young Entrepreneurs Awards open to Australians under 30
The Unilever Sustainable Living Young Entrepreneurs Awards is inviting young Australians to produce innovative sustainable business solutions to global issues, offering a total of about $300,000 to the top seven entries.
The partnership between household goods producer Unilever, the UK's University of Cambridge Institute for Sustainable Leadership (CISL) and social entrepreneur network Ashoka, is seeking scalable and sustainable business ideas in the form of products, services or applications to reduce environmental impacts, improve health and wellbeing or enhance livelihoods through behaviour change.
Open to those aged 30 and under, the awards will offer to the seven finalists financial support and individually tailored mentoring including an online development program and a two-day expert guidance workshop at Cambridge.
The overall winner will also receive the prestigious HRH The Prince of Wales Young Sustainability Entrepreneur Prize.
Applications to the Unilever Sustainable Living Young Entrepreneurs Awards close at midnight (BST) on 1 August 2014, finalists will be announced in October and the accelerator workshop and final judging will take place in January 2015.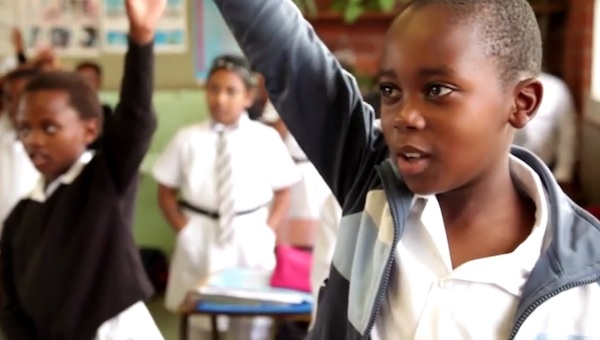 Last year more than 500 young entrepreneurs from more than 90 countries entered the awards. Winning projects included a mobile data and messaging system to track water supply and optimise use in India, a low-cost chicken-fee made from waste mango seed in Nigeria, waterless toilets in rural Peru and a work-for-education swap scheme in Nepal.
The overall winner, 24-year-old Indonesian Gamal Albinsaid's entry involved converting the value in household waste into health insurance for low income families. The system has since been rolled out throughout Indonesia.
CISL director Polly Courtice said the awards brought together a worldwide network of sustainable business leaders and encouraged innovation and leadership.
"The first year of the Unilever awards highlighted the creativity and entrepreneurial dynamism of young people across the world in tackling critical sustainability issues."
Unilever chief executive officer Paul Polman said involving young entrepreneurs in finding solutions to sustainability issues was vital.
"I believe that youth hold the key to unlocking solutions to many of the challenges our planet faces and last year's finalists are proof of this. Young people will soon represent 50% of the population in developing and emerging countries, but they are 100% of the future.
"We simply cannot close our eyes to the problems this world is facing. At Unilever, we believe that business must be a part of the solution, and find new ways to operate that don't just take from the environment but actually positively contribute to the societies in which we live and operate."