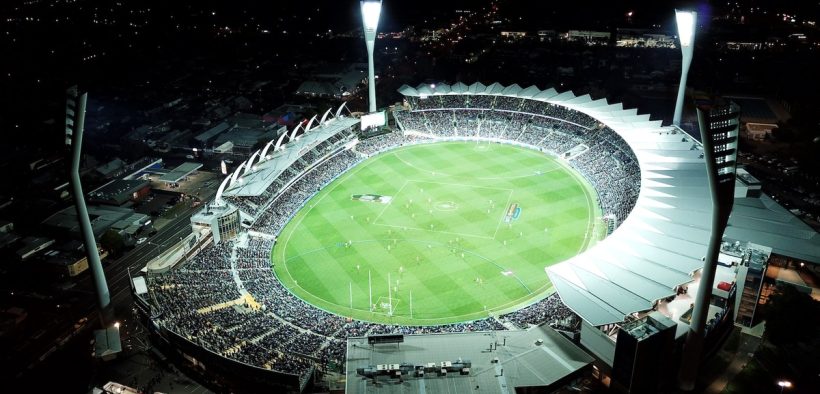 Gambling ads are back in the spotlight after the AFL has come under fire for its close connection to wildly improbable gambling recommendations.
Sportsbet runs short segments within and in accompaniment to match broadcasts that recommended specific bets. Analysis has shown that following such financial advice would only be throwing money away.
Sportsbet causing issues for the AFL
Sportsbet is the official wagering partner of the AFL, and as part of that agreement segments of former star Nathan Brown pitching specific bets are shown broadcast before the match and are also posted to the official AFL X, or Twitter, account.
The ads often include same-game multis, bets on a combination of various factors that must all come to pass within the single match for a punter to be paid out.
A genuine Friday night blockbuster 🍿

Who wins and progresses to a preliminary final, the Dees or Blues?@sportsbetcomau | #AFLFinals pic.twitter.com/bQdcrlUP3m

— AFL (@AFL) September 15, 2023
X account TrackMyBrown has raised the issue of these recommendations being enormously unsuccessful, keeping score of both weekly and total earnings as well as the success rates of Brown's multis since round 15. 
"Chances are you're about to lose," they say. 
According to that user, most of the suggestions fail. A faithful Brown disciple would be down $621 if they had placed $20 on every recommended bet since tracking began. Guardian Australia investigated the claim, verifying the win-loss ratio of 85 percent but not finding proof of the supposed total loss figure.
Gambling ads under fire in Australia
The integration of gambling advertising into Australian media and cultural products has long been a topic of prominent debate, but momentum for revising betting ad regulation has built recently.
A parliamentary report handed down by the House of Representatives Standing Committee on Social Policy and Legal Affairs in June recommended that gambling ads be totally banned within three years.
Chair of the Committee MP Peta Murphy said that the desire was to prevent "another generation from experiencing escalating gambling harm", with the extended timeframe intended to give major sports, such as the AFL, and broadcasters time to look for replacement sponsors.
Read more about the report here.
.@TrackMyBrown pic.twitter.com/p19OVp4FbY

— Josh Garlepp (@JoshGarlepp) September 18, 2023