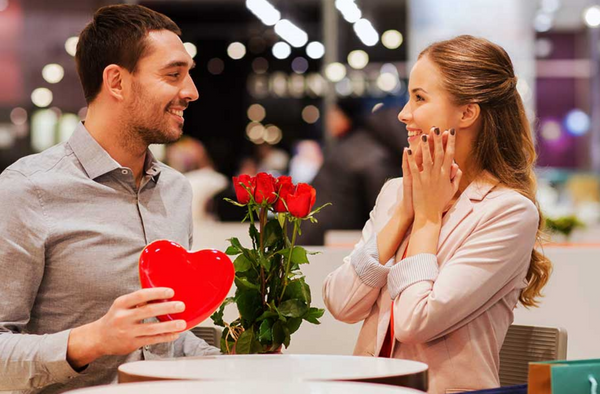 "There must be a lookout notice out in heaven because they are missing an angel." Cheesy Valentines Day pick up lines are back, but this year the cost of living is killing romance.
Research by Moonpig has found Aussie's attitudes towards dating and Valentine's Day have changed. 
The research indicated that one in five Aussies said they would be spending less on their significant other this Valentine's Day, with 48 percent of the participants blaming inflation and the rising cost of living as the major driving factor. 
Aussies will be looking at spending on average $62 this year on Valentine's Day. But, a number of people are looking to not spend anything, with 39 percent calling time on the holiday of love in 2023. This is because 58 percent of Aussies say they do not need to prove love through expensive gifts. 
23 percent of Aussies have stated they've never received a gift or card on V-Day. 
Love is not dead yet
The 14th is still a prevalent day for many. As the annual day of love looms, more than a third of Aussies have admitted to having had 'intimate relations' on Valentine's Day. The day of love is a big day for florists, with 58 percent of the population receiving a gift such as flowers or chocolate and 55 percent receiving a card.
Moonpig observed that Aussies are a nation of givers, whether that is quality time (38 percent) or gifts (18 percent). However, Aussies are not ones for sharing words of affirmation. Only 14 percent responded saying that this was their love language. 
The research also revealed that one in three Australians are planning to go on a date this V-Day with 70 percent highlighting that dinner dates are their favourite. 
Top pick-up lines for V-Day
Moonpig research revealed Aussies' favourite pick-up lines, too. The winner? "I hope you know CPR because you just took my breath away." 
Other cheesy lines like "I ought to complain to Spotify for you not being named this week's hottest single" and "Are you a parking ticket? 'Cause you've got 'fine' written all over you" were at the top of the leaderboard.